CalArts Joins Forces with SCV Business Community for a Digital Expo That's Going to be Better Than Ever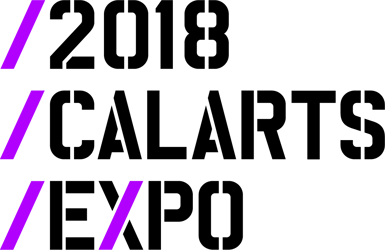 California Institute of the Arts (CalArts), a world-class art institute in Santa Clarita, is teaming up with the Santa Clarita Valley Economic Development Corporation (SCVEDC), the Santa Clarita Valley Business Journal (SCVBJ), and Pitch Globally Media at their upcoming Digital Arts Expo with a series of events to be hosted on campus during the annual Expo on Thursday, May 3, 2018. These events are part of CalArts' continued effort to extend their reach into the local community and bring community members and business leaders to campus to showcase the phenomenal talent that is nurtured there.
This year's Digital Arts Expo is bigger than ever and will feature over 400 artists with displays, dance and music performances, video screenings, and more. At this year's event, the Santa Clarita Valley Business Journal will host their Technology Awards, sponsored by SCVEDC, which will honor the top technology businesses in the Santa Clarita Valley. As part of the Tech Awards, SCVBJ will also give out two awards for CalArts student projects. The award ceremony will take place from 6:00 PM to 7:00 PM in the Sharon Disney Lund Theater on the CalArts campus. To nominate an SCV technology company click here. SCVBJ is accepting nominations until April 13. To reserve free tickets to the event click here.
Immediately following the awards presentation, Pitch Globally Media, one of the largest networks of investors and entrepreneurs in the country, will host a live, shark tank-style pitch event where startup founders have two minutes to vie for attention and feedback from a panel of expert mentors and angel investors, with the winning pitch garnering a private session with the panel investor of their choice and an additional opportunity to pitch in front of a panel of angel investors in the Silicon Valley. This event will run from 7:00 PM to 8:00 PM. Startup founders interested in pitching during the Annual Digital Arts Expo or at future sharktank-style events should email Dezzi@umazed.com and startups@pitchgloballymedia.com for more information.
Attendees are also invited to stay after the pitch event to hear Book of Life director and CalArts alumni Jorge Gutierrez talk about the digital technology used in creating the award-winning film. His presentation will begin at 8:30 PM.
Guests are encouraged to attend all the evening's events, as well as join SCVEDC at a happy hour from 5:00 PM to 6:00 PM on the patio outside the theater. Attendees should make time to explore the CalArts Digital Expo which runs from 2:00 PM to 2:00 AM on campus. Prepare to be amazed and inspired!
Schedule of Events for the 2018 CalArts Digital Expo | Thursday, May 3, 2018
2:00 PM - 2:00 AM Digital Expo Open to the Public | Various Locations on the CalArts Campus
5:00 - 6:00 PM - Cocktail Reception |Main Patio
6:00 PM - SCVBJ Technology Awards |Sharon Disney Lund Theater
7:00 PM - Pitch Globally Media Shark Tank-Style Event | Sharon Disney Lund Theater
8:30 PM - Presentation by Director Jorge Gutierrez | Sharon Disney Lund Theater
For more information about any of these events please contact us at SCVEDC at 661.288.4400 or info@scvedc.org
To learn more about SCV Digital Media, visit our Digital Media page.
The Santa Clarita Valley Economic Development Corporation (SCVEDC) is a unique private / public partnership representing the united effort of regional industry and government leaders. The SCVEDC utilizes an integrated approach to attracting, retaining and expanding a diversity of businesses in the Santa Clarita Valley, especially those in key industry clusters, by offering competitive business services and other resources.