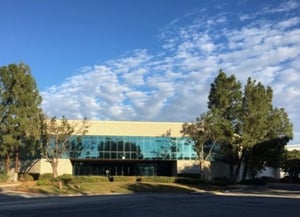 Attracted by a growing cluster of medical device and bioscience companies, Avita Medical will move its headquarters staff of 25 from Northridge to Santa Clarita by the end of the year. The company specializes in the treatment of wounds and skin defects, including chronic wounds, acute burns and aesthetics.
Avita leased 12,000 square feet of space on Avenue Stanford, with Richard Ramirez, senior associate with CBRE Group's Los Angeles North office, as its broker. The company looked at a number of different locations, said Chief Operating Officer Troy Barring, and was attracted to Santa Clarita by the presence of the Alfred Mann Foundation, the Mann Biomedical Park, and numerous biomedical companies in the area. Avita contracts out its manufacturing operations to Parker Hannifin Corp.'s Parker Medical Systems Division in Ventura, Calif., and isn't currently looking at moving manufacturing in-house. "Our primary focus now is on building our clinical and regulatory expertise," Barring said. The public company's shares are traded over the counter and on the Australian Stock Exchange, which reflects a predecessor company's roots in Perth.
The company's technology, called regenerative epithelial suspension (RES) and marketed at ReCell, uses a battery-powered device that combines the patient's own cells with wound-healing factors to create a suspension that regenerates natural healthy skin. Clinicians apply the treatment in a 30-minute procedure. "We call it a single-use disposable lab in a box," Barring said. The device can create the suspension using small skin samples, reducing the need for donor skin.
The ReCell single-use device enables healthcare providers to quickly and easily make a suspension that can be applied to a burn. The company cites clinical data showing that this can improve short-term healing as well as provide superior long-term outcomes. The device first attracted attention when it was used for burn victims after a 2002 bombing in Bali, Indonesia. It was most recently deployed in another mass casualty event at a Taiwan water park.
Avita is in the second year of a $61.1 million contract with the U.S. Biomedical Advanced Research and Development Authority (BARDA), a federal disaster preparedness agency. The pact involves pre-market approval trial for 5,000 ReCell burn treatment devices, of which $27.1 million has been funded. The contract, part of a U.S. mass casualty preparedness program, is "a momentous milestone" for Avita said CEO Adam Kelliher, one "that further validates the opportunity afforded by our unique regenerative medicine and highlights the importance of preparedness for mass casualties."
Avita anticipates completing its clinical data package submission by Feb. 1 to the U.S. Food and Drug Administration for permission to market ReCell in the United States, and is anticipating market approval by the end of 2017. Its use is currently limited to what the FDA classifies as "compassionate use protocols," meaning physicians can use it when they believe there is no suitable alternative treatment. Last month, FDA approved an increase in the number of patients, to 48, who can be treated with the device under the protocols, and the number of hospitals that can use it, to 15.
The expansion will allow "surgeons to further deploy our devices in the U.S. for patients who suffer extensive injuries, and are in a life-threatening condition," said Kelliher. "It underlines our key proposition, that ReCell is a safe, powerful and effective means of facilitating healing. Most of the cases to date have been in burns, indicating the growing interest we are seeing within the U.S. burns community for our unique approach."
The company cites several factors that could fuel its growth: Chronic lower limb ulcers represent over 30 million annual chronic procedures in key commercial markets; three million burn victims – among the most costly patients to treat – require surgical intervention for burn injuries in developed countries each year; in the United States, over six million people seek treatment from cosmetic surgeons for skin discoloration, acne scarring, skin defects and stretch marks in the U.S., representing a $2.8 billion annual market, and more than 580,000 people are treated by plastic surgeons each year for scar remodeling, a $1.3 billion market.
To learn more about biomedical companies and medical device companies, visit our Bioscience and Medical Devices page.