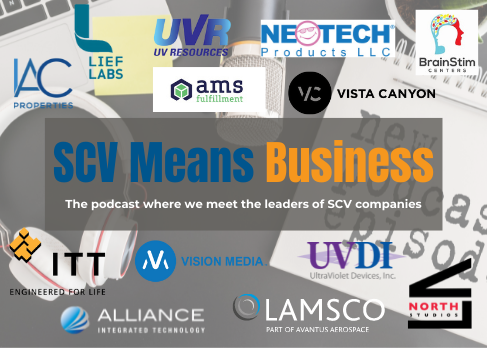 How well do you know the businesses in the Santa Clarita Valley?
Most residents don't realize that SCV is home to a broad range of companies across major industry sectors including Aerospace & Defense, Advanced Manufacturing, Biotech & Medical Devices, Digital Media & Entertainment, and Information Technology. The Santa Clarita Valley is also one of the few places in LA County that is seeing increasing population growth, with numerous ongoing residential, commercial, and industrial projects.
Over the past several years I have been interviewing many of the leaders of these innovative companies for our podcast series "SCV Means Business". I am inspired by their commitment and dedication to their employees, as well as our community.