You Oughta Be in Pictures – Top 3 Factors to Consider When Selecting the Ideal Film Location

Some places feel like they're made for film.
Picture the idyllic rolling fields of New Zealand – AKA The Shire from the Lord of the Rings trilogy. Or the seemingly endless, barren deserts of Tunisia, transformed by George Lucas into the planet Tatooine in Star Wars. Or Central Park, a location playing itself in any number of films from Elf to When Harry Met Sally.
What sets those locations apart from their alternatives, the deserts and grasslands and parks that weren't chosen to be immortalized on celluloid? Surely Lucas wasn't convinced the sand in north Africa was better on film than the sand in Utah or Asia?
In fact, in 1976 (the year the first Star Wars was filmed), planted "Anakin and Luke Skywalker's home planet of Tatooine" on the small Mediterranean country of Tunisia. Although "an unlikely setting for a blockbuster science-fiction film," Tunisia had the advantage of being close to Europe, where the rest of the movie was being shot, and a well-developed education system that allowed for a talented labor force to work on the film.
What held true for George Lucas 40 years ago still holds true for filmmakers today: scenery aside, there are important, practical considerations producers need to bear in mind when selecting the right location for principal photography.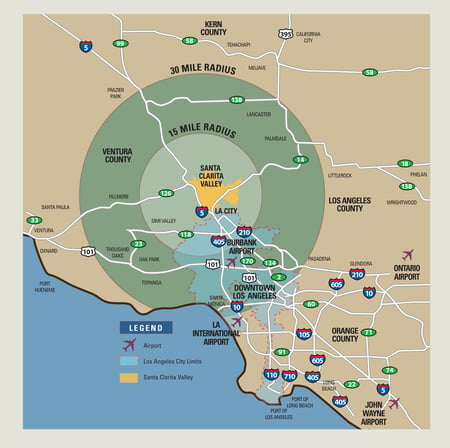 Travel
The majority of movies are still shot on a good old-fashioned sound stage – it's just easier to control variables like light and sound in that environment. But when it's time to film that key scene on the beach or in the woods, building those settings on a studio lot becomes impractical.
The cost of moving your film equipment between shooting locations can be enormous. Ideally, you've found a place that has both sound stages, movie ranches, and other varied movie-making infrastructure AND a cornucopia of outdoor environments within quick driving distance.
The Santa Clarita Valley doesn't just hit the mark, it IS the mark:
Is located in the coveted 30-mile film zone
Boasts over 20 sound stages and 10 movie ranches
Offers a range of looks (from totally unique across the globe to "anywhere America" suburbs to acres of open space to state-of-the-art business, shopping, and industrial parks) all in a single location
Taxes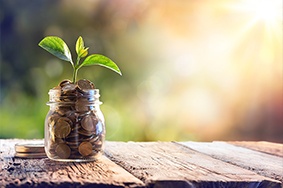 Different communities offer different tax rates and incentives to businesses and, for this purpose, film crews in particular. On extended shoots where cast and crew will be living on location for weeks or months at a time, producers also need to consider local cost of living, and taxes and fees on utilities and parking. The ideal filming location will keep these costs low, to allow producers to stretch the actual production budget.
Again, the Santa Clarita Valley fits the bill:
Has some of the lowest film permit fees in the 30-mile zone
Provides financial rewards through its Film Incentive Program to productions that are locally-based, approved for the CA Film & TV Production Tax Credit Program, and/or film frequently on-location
Sound stage and property rental prices tend to be less expensive than other parts of the Los Angeles area
And why should SCV residents care if a $100 million movie is shot in Los Angeles or the Santa Clarita Valley? Because local filming adds about $100,000 in tax revenue to our economy annually. Filming in the SCV is a boon to our local community and our City prides itself in being very film production friendly for that reason.
Skilled Labor
Producers can pay travel and housing to bring hundreds of people who work on a major motion picture to the shoot location. Or, they can bring essential cast and crew with them, and hire local labor at a per diem to fill in the gaps, saving some big money in the process.
The ideal filming location will already have a skilled workforce to draw from – people who know what goes into making a movie, and how to get the job done quickly and efficiently. Producers should look for locations like Santa Clarita with pre-existing studios that have a track record of producing quality work.
We've said it once (…now twice!), we'll say it again – the Santa Clarita Valley is the right fit:
Has seasoned veterans who come off back-to-back award-winning projects
Is home to more than 6,000 men and women who work in the entertainment industry
City Council is fully supportive of and cooperative with the entertainment industry and has adopted film-friendly policies

Yes, some locations feel like they are made for film. But truly film-friendly locations have a lot more to offer beyond their beautiful exteriors – they have filmable, affordable, manageable, and convenient communities prepared to support the producers who make movie magic happen…for the big screen AND the small screen!
Are you actively seeking a film location for your next project? Striving to stretch your production budget? Looking for a beautiful, diverse backdrop to meet the needs of many different shots? CONSIDER HOLLYWOOD NORTH!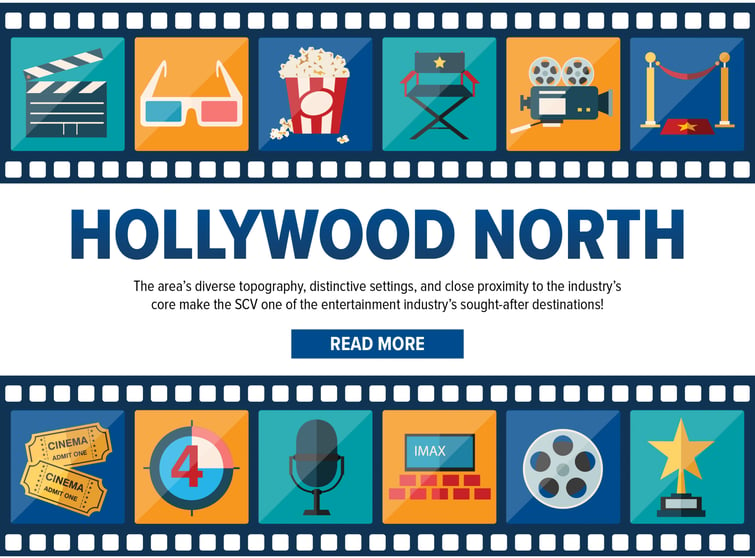 The Santa Clarita Valley Economic Development Corporation (SCVEDC) is a unique private / public partnership representing the united effort of regional industry and government leaders. The SCVEDC utilizes an integrated approach to attracting, retaining and expanding a diversity of businesses in the Santa Clarita Valley, especially those in key industry clusters, by offering competitive business services and other resources.