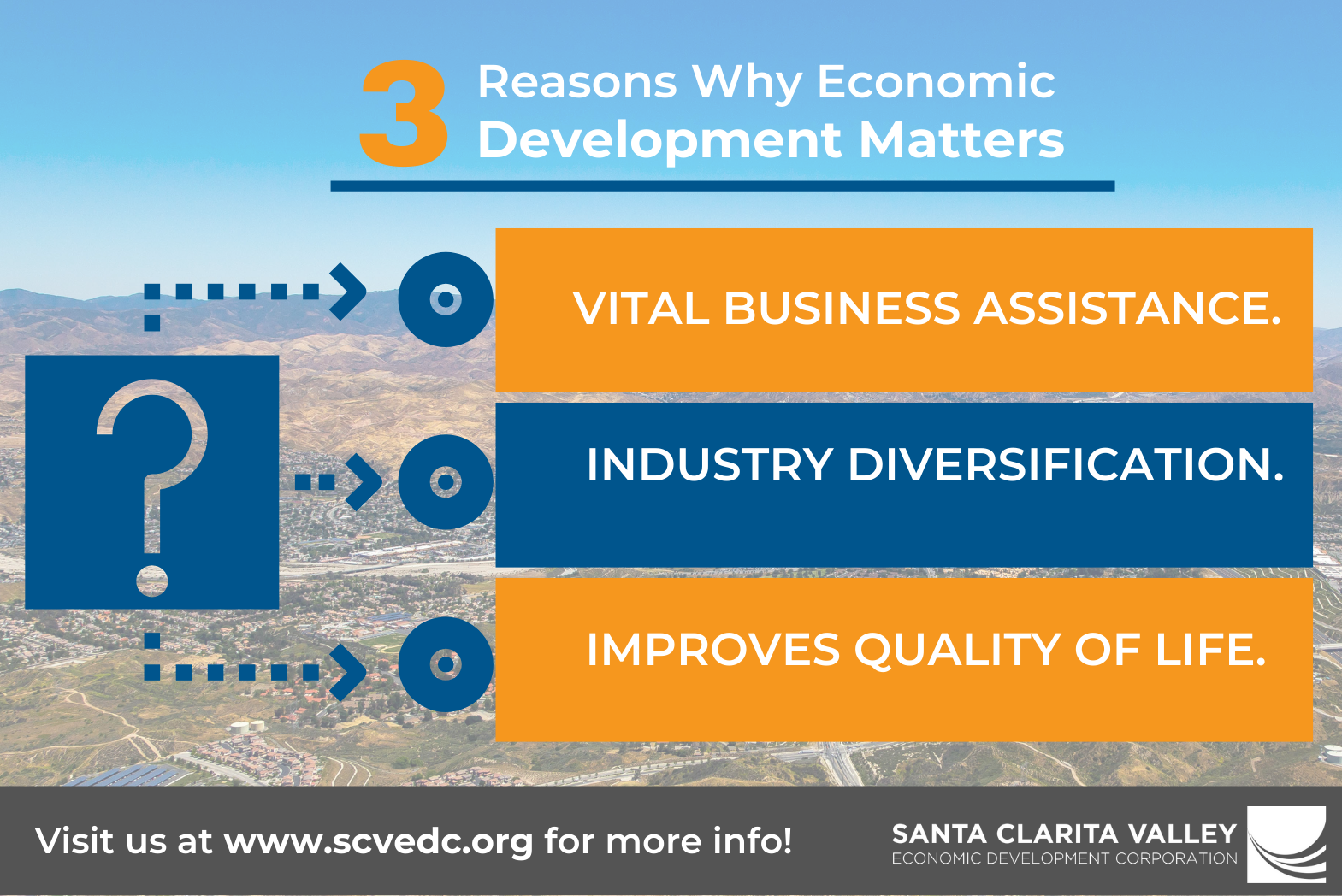 Celebrating Economic Development Month
Many times the work of economic developers goes unnoticed and cruises under the radar. And that's okay! Being a silent investor in a region's economic well-being and quality of life is rewarding in itself and in May is celebrated by Economic Development month.
It is an honor for our business development team at the Santa Clarita Valley Economic Development Corporation (SCVEDC) to serve this region and help drive economic growth in our economy. The SCVEDC advances a valley-wide mission to grow jobs in target sectors of film and digital media, aerospace, technology, medical devices, advanced manufacturing, and corporate services. Now more than ever, a thoughtful, integrated approach to economic development is critical to growing and sustaining quality jobs.