City of Santa Clarita among 10 finalists for this year's "Most Business Friendly City" Award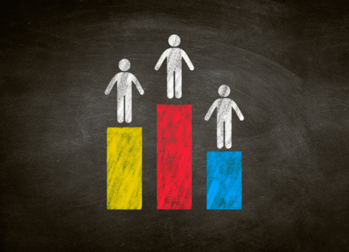 It's been another banner year for Santa Clarita in terms of achievements and growth. Through a lot of hard work and collaboration, the citizens and businesses of SCV have really risen to meet the challenges of the last 18 months. As we heard from economist Dr. Mark Schniepp at our Economic Outlook Forecast, Santa Clarita is well on its way in terms of recovery. One of the biggest factors in growth and economic recovery is for your businesses to thrive. The City of Santa Clarita has once again been named as a finalist in the Los Angeles Economic Development Corporation's (LAEDC) award for "Most Business Friendly City" in LA County. As Los Angeles County's third largest city, Santa Clarita continues its commitment to maintain a healthy business environment for current and future companies, proactively promoting business-friendly programs and services--a critical factor in job creation. With award criteria including prioritizing and supporting business recovery, reinvention, growth and hiring throughout the COVID-19 pandemic, it's no surprise that we made the short list.
Mayor Bill Miranda said it best in the City's press release, commenting how this award "... is a testament of the continuous hard work from the City and our partners, including the SCVEDC, Chamber of Commerce and VIA in supporting the businesses that add to the quality of life in Santa Clarita. I am grateful to the LAEDC for recognizing the resilience of the businesses, employees and residents in our community with this selection." Indeed these and many other individuals, organizations, and business leaders have worked tirelessly to create such a robust community and economic environment.
Finalists are selected through independent review based on the demonstration of priority commitment to economic development; excellence in programs and services designed to facilitate business entry, expansion and retention; competitive business tax rates and fee structures; availability of economic incentives, and effective communication with and about business clients. The City of Santa Clarita will be recognized with other finalists on Wednesday, November 10 at the LAEDC's annual Eddy Awards in SoFi Stadium.
Along with our nomination for this award, Santa Clarita has also been acknowledged in a number of other ways. We ranked 4th this year in Verizon Businesses nationwide study of the most ambitious and business savvy cities. Our national safety ranking once again broke the top 10, coming in 8th place. And while maybe not as exciting as the previous awards, the City of Santa Clarita continues to maintain its long history of financial stability. It recently ranked in the top seven percent of cities in the California State Auditor's fiscal health analysis, and earned an Investment Policy Certificate of Excellence Award for the 27th year in a row.
Our valley continues to be the ideal place for companies to do business, with great access to state-of-the-art facilities, workforce and markets, with a quality of life that can't be beat. All of this is made possible when you have a region which actively collaborates with the various businesses and organizations, dedicating a myriad of resources to ensure the success of its employers, as well as the employees that live and work here. President and CEO of the Santa Clarita Valley Economic Development Corporation Holly Schroeder congratulated the City on its most recent nomination, commenting how its "partnership with SCVEDC is critical to attracting new businesses to the region and ensuring a strong, diverse economy for our future."
The Santa Clarita Valley Economic Development Corporation (SCVEDC) is a unique private / public partnership representing the united effort of regional industry and government leaders. The SCVEDC utilizes an integrated approach to attracting, retaining and expanding a diversity of businesses in the Santa Clarita Valley, especially those in key industry clusters, by offering competitive business services and other resources.