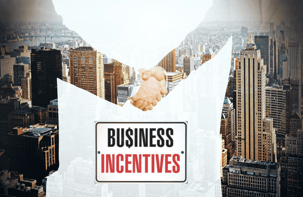 As we celebrate the City of Santa Clarita's nomination once again as a business-friendly city by the Los Angeles Economic Development Corporation, it's a good time to reflect on what makes the Santa Clarita Valley so business friendly.
The Opportunity for New Development
Much of the Los Angeles area is space constrained and there are predominant anti-development points of view. These communities do not recognize the value and opportunity that comes with new developments. Here in the Santa Clarita Valley, we have been developing new space for jobs-creating businesses for several years. In the past 5 years, there have been new industrial buildings at IAC Commerce center and Needham Ranch and new office space at vista Canyon. The new Valencia development boasts opportunities for both, plus hospitality and entertainment. These developments allow us to bring more jobs to the area, providing new housing opportunities as well as local jobs for residents of the valley.
New Housing
We also need to make sure that we are providing housing for the workers in our businesses and for future generations. People need to have a variety of options of housing so that not everything is the same. Given the different types of new housing developments that are underway in the Santa Clarita Valley, we are accomplishing all of this - providing new apartments, condos as well as homes for growing families and for executives.
No Extras
The Santa Clarita Valley does not impose a laundry list of extra fees and taxes. Many cities in Southern California have gross receipts tax and payroll taxes and lots of other small taxes that when you add up their cumulative effect really, they aren't so small. Santa Clarita generally avoids this. We have a pretty straightforward system here. We don't need incentives to offset taxes because we just don't levy them in the first place.
View our Cost-Comparison Chart, to see how other major cities match up to Santa Clarita
Innovative Regulatory Approaches
Our community is known for thinking out of the box when it comes to solving community and regulatory problems. Long ago the city created its movie ranch overlay zone to protect these special properties from encroachments and other uses. That means that filming can remain a strong part of our economy for many years to come the city is also created the Job Creation Overlay Zone in our business parks which allows for greater heights without additional bureaucratic processes. During the pandemic, the City changed its codes in order to allow for more restaurants to serve people on sidewalks and in parking spaces In order to help those restaurants serve people when indoor dining was restricted.
Public-Private Partnerships
The Santa Clarita Valley Economic Development Corporation is a partnership between the public sector, private sector, and the academic sector. This includes all the players we need working together for economic development in order to grow jobs in the Santa Clarita Valley. But we also recognize that there are less formal Public private partnerships that can be used to solve problems that keep the Santa Clarita Valley a great place to live. We've employed this approach many times, including the solutions listed above. We are working now on ideas about how to bring more support to jobs in the creative economy. The City has used this approach to tackle big challenges as well, such as its task for on homelessness. The willingness to partner with other sectors and bring all the best minds together is a positive mindset and probably the most important thing a region can do to keep its economy strong and vibrant.
So, congratulations again to the City of Santa Clarita for its nomination – the City has either been nominated for or has won LAEDC's Most Business-Friendly City award every year it has been eligible.
READ ON to learn more about the different awards and accolades Santa Clarita has earned this year!
The Santa Clarita Valley Economic Development Corporation (SCVEDC) is a unique private / public partnership representing the united effort of regional industry and government leaders. The SCVEDC utilizes an integrated approach to attracting, retaining and expanding a diversity of businesses in the Santa Clarita Valley, especially those in key industry clusters, by offering competitive business services and other resources.