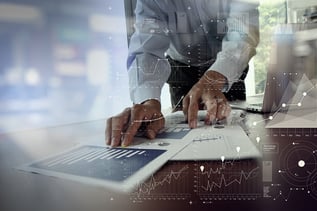 Complete List of Upcoming Webinars
July 28th, 2021
August 5th, 2021
August 10th, 2021
Have you heard about the California Competes Tax Credit?
It's a state income tax credit supporting growth of high quality jobs in California, available to businesses who want to come to, stay in, or grow in our state. Through a two-phase process, businesses apply and compete for this credit during three application periods each fiscal year. The program provides another important tool for California to compete against many other states (and nations) that currently offer lucrative incentive packages for companies in growing, highly-sought after sectors.
Specifically, these new full-time jobs are intended to be ones that might not otherwise be created by the business or any other business. The purpose of the California Competes Tax Credit is to attract and retain these high-value employers in California, within industries containing high economic multipliers and that provide their employees good wages. The Governors Office of Business and Economic Development (GO-Biz) evaluates CCTC applications, determining the extent to which the applicant demonstrates how the credit will play a significant role in its decision or ability to create new, quality, full-time jobs in California.

The next California Competes Tax Credit (CCTC) application period starts July 24th, with a total of $284,707,469 in California Competes Tax Credit available for allocation in the 2021-2022 fiscal year. Prior to each application period, GO-Biz will host live webinars discussing an overview of the program, the programs goals and evaluation criteria, as well as step-by-step instructions through the application process. Businesses interested in applying can register to participate in these online webinars, and can access their online application, at www.calcompetes.ca.gov.
Application Periods
July 26, 2021 - August 16, 2021 ($100 million available)

January 3, 2022, - January 24, 2022 ($95 million available)

March 7, 2022 - March 28, 2022 ($89.7 million, plus any remaining unallocated amounts from the previous application periods)
SCVEDC can provide an overview of the program, and members of the CCTC team are available to provide technical application assistance (CalCompetes@gobiz.ca.gov / 916-322-4051). An application guide, Frequently Asked Questions (FAQs), program regulations, and a downloadable version of the webinar presentation are available here. These documents have been updated to address recent statutory changes to the program.
By ensuring businesses in the SCV or those considering the move to the SCV have current information regarding the various resources available, the SCVEDC helps maintain and expand a vibrant business community in the SCV. It's just one of the business services provided by the SCVEDC for businesses in the Santa Clarita Valley. Contact the SCVEDC today and learn more.
The Santa Clarita Valley Economic Development Corporation (SCVEDC) is a unique private / public partnership representing the united effort of regional industry and government leaders. The SCVEDC utilizes an integrated approach to attracting, retaining and expanding a diversity of businesses in the Santa Clarita Valley, especially those in key industry clusters, by offering competitive business services and other resources.