Leaders of local movie ranches and studios met Tuesday evening at Golden Oak Ranch in an SCVEDC-organized event designed to promote filming in the Santa Clarita Valley.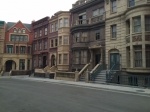 Familiarity with the film sites and features at each movie ranch makes it easier to promote cross-referrals. The event included a hay-ride tour of Golden Oak Ranch. Attendees saw sets for a business district, residential district, cabins, and multiple outdoor features, including ponds, rivers, waterfalls, open fields, and forests.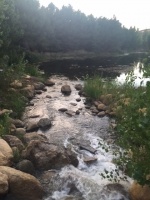 Also participating in the event were members of the SCVEDC Board of Directors, who got a behind -the-scenes look at the film industry, which is one of SCVEDC's target industry clusters. SCVEDC hosted a similar event earlier this year at Rancho Deluxe, and intends to continue similar gatherings in 2016.