Illumination Dynamics Relocating to SCV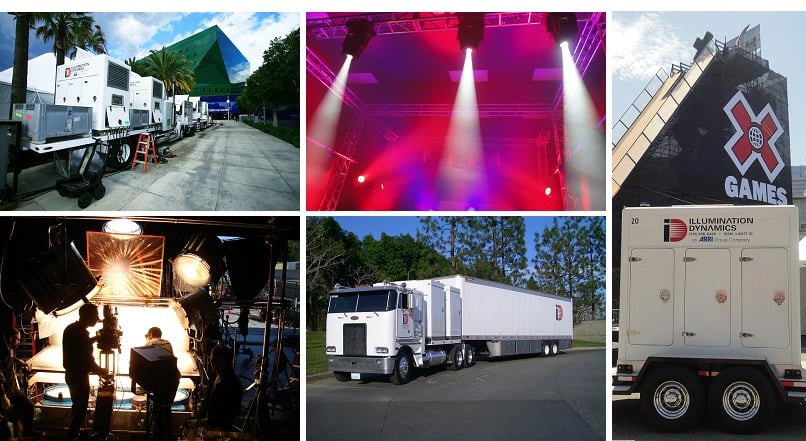 Trammell Crow Company (TCC) and Clarion Partners, LLC announce that Illumination Dynamics has inked a long-term, 67,639 square foot lease at Building 1 at The Center at Needham Ranch in Santa Clarita, CA. Illumination Dynamics is an industry leader in providing lighting, grip and power distribution services to the live entertainment industry and a wholly owned subsidiary of ARRI Group, a global leader within the motion picture media industry and employing approximately 1,500 staff worldwide.
Carly Barber, President of Illumination Dynamics, stated, "We are excited about moving our corporate offices and operations to Santa Clarita. Our new state-of-the art facility will allow us to continue to provide outstanding service to our customers with tremendous access throughout Southern California and beyond. The TCC and Clarion Team were great to work with and the City and SCVEDC were both critical in helping to make our vision a reality."
Trammell Crow Company and Clarion are currently under construction with six buildings ranging from 67,639 to 212,236 square feet of Class A industrial space a 52 net-acre Phase 1 site. "We are pleased to welcome our first company to The Center at Needham Ranch and look forward to celebrating their future success and growth," said John Balestra, Principal with TCC's SoCal – Los Angeles Business Unit. "While we are building a premier business campus, a unique feature is this project is situated in a beautiful park-like setting with access to hundreds of acres of open space. This amenity, combined with premier industrial space, is truly a win for all tenants."
Holly Schroeder, President and CEO of the SCVEDC, commented, "We were so happy to assist Illumination Dynamics and help them understand the many benefits the area offers including a substantially lower cost of doing business. They are exactly the type of company we want to see move here and further proof the Santa Clarita Valley is an ideal location for the entertainment industry."
CBRE's Craig Peters and Doug Sonderegger represented the development team in the transaction. "With the addition of Illumination Dynamics, The Center at Needham Ranch is proving the demand for attractive and highly functional buildings is strong," said Peters. "We continue to see tremendous interest in this project from a wide range of companies including many in the entertainment industry."
CBRE's Greg Geraci, Dave Harding, Matt Dierckman and Billy Walk represented Illumination Dynamics in the transaction. "Trammell Crow and Clarion were great to work with and custom tailored a deal for Illumination Dynamics at Needham Ranch that couldn't be matched anywhere else," said Geraci.
Located just 1 mile outside the northern boundary of the City of Los Angeles, The Center at Needham Ranch is part of a master-planned, 135-acre industrial development provides immediate access to the San Fernando Valley and greater Los Angeles region with more than 5 million people within a 30-minute commute. Sitting at the southern entrance to the City of Santa Clarita, the development is ideally situated for "last mile" and regional distribution, studio and entertainment uses, manufacturing, research and development and corporate office uses.
Learn more about The Center at Needham Ranch by clicking the links below:
• Website
• Brochure
The Santa Clarita Valley Economic Development Corporation (SCVEDC) is a unique private / public partnership representing the united effort of regional industry and government leaders. The SCVEDC utilizes an integrated approach to attracting, retaining and expanding a diversity of businesses in the Santa Clarita Valley, especially those in key industry clusters, by offering competitive business services and other resources.