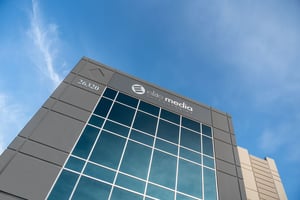 Elite Media Technologies, a post production company founded in 2010, relocated to the Santa Clarita Valley from Burbank, CA in early 2019. They decided to make the move in part due to water damage at their existing facility, but also because they were quickly outgrowing their space.
Elite Media moved into 6,800 SF in two suites in Sky Business Center on Diamond Place and their beautiful, state-of-the-art facility has full end-to-end post production capabilities including mastering and finishing services, 100% master level quality control, picture and sound restoration, sound mixing and editorial, 4K and UHD UpRes, and a full host of deliverables and digital distribution. They are post production partners and providers for big names in film and television like Amazon, CBS, Comedy Dynamics, Hulu, Netflix, Roku, Showtime, SKY and many more.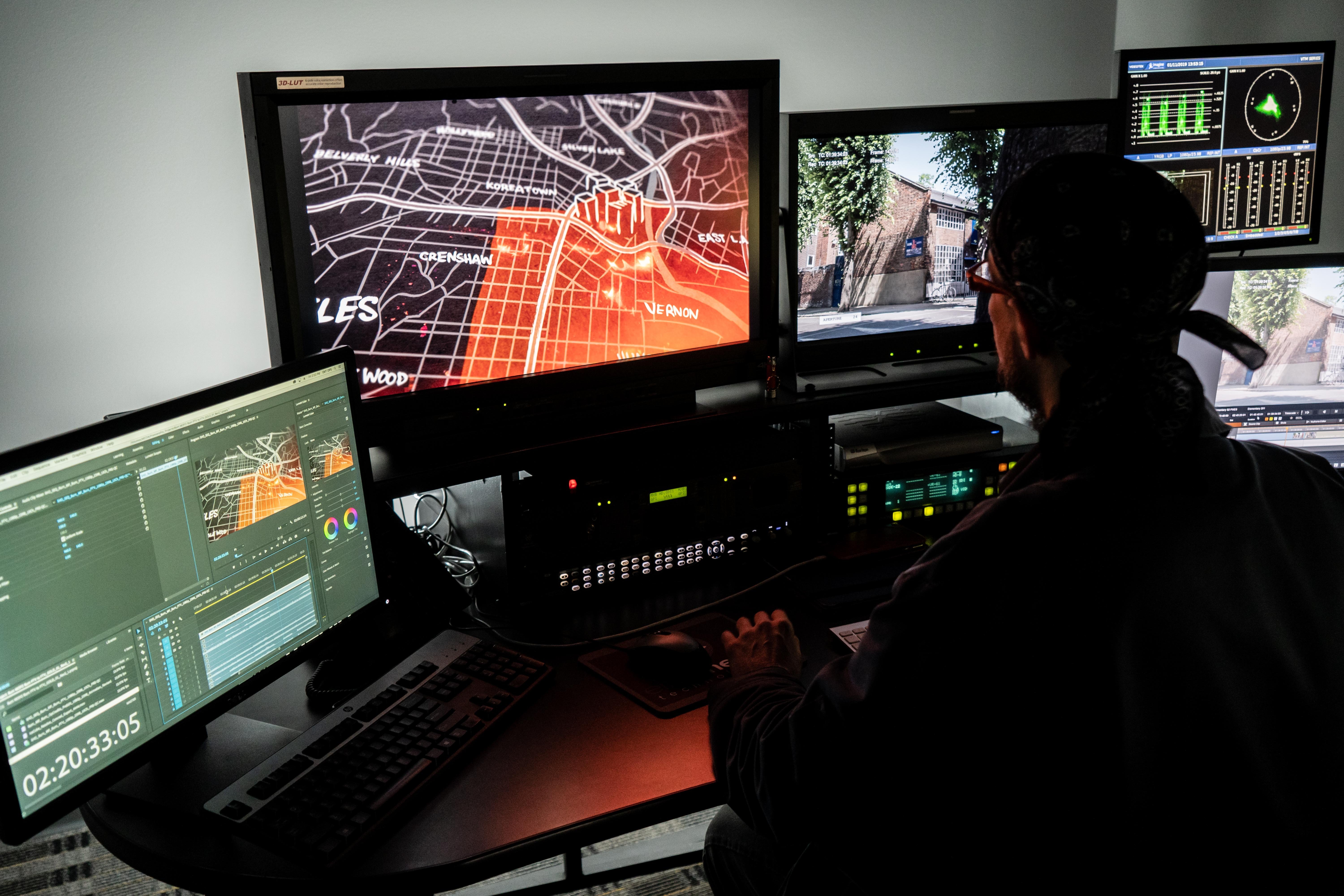 Owner, Nick Mairose, lives in Acton so SCV was a natural choice. Ironically, before starting Elite Media, Mairose worked as a consultant to equip this space for another post-production company. "When it came time to move, I was thrilled that this space was available because I knew it could be designed to meet our needs now and position us for future growth."
SCVEDC's President & CEO Holly Schroeder is pleased they chose to call the Santa Clarita Valley home. "We are seeing many companies that support the film industry moving into the area. Our business-friendly climate, location within the 30 Mile Zone, modern facilities, and proximity to the many sound stages and movie ranches are big draws," Schroeder said.
Elite Media has 16 employees with plans to add to the team in the near future.
Learn more about our growing Digital Media & Entertainment sector:
The Santa Clarita Valley Economic Development Corporation (SCVEDC) is a unique private / public partnership representing the united effort of regional industry and government leaders. The SCVEDC utilizes an integrated approach to attracting, retaining and expanding a diversity of businesses in the Santa Clarita Valley, especially those in key industry clusters, by offering competitive business services and other resources.