BizFed Poll Ranks Santa Clarita as LA County's Most Business Friendly Location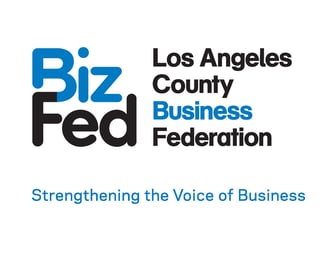 The annual BizFed poll represents a snapshot of key issues of concern in the Los Angeles County business community. The BizFed Pulse Poll was first taken in 2008, and has for a decade asked BizFed Member associations about issues they deem most critical to the ongoing operation and growth of their business. This year, the BizFed poll received 710 responses from business leaders in more than two dozen industries throughout Los Angeles County.
Topics ranged from housing and taxes to feelings about how the Trump administration is doing. Results showed that city government is viewed as more business friendly than Los Angeles County or state government and Santa Clarita was ranked as the most business-friendly city in Los Angeles County.
"I am thrilled to see Santa Clarita's long time commitment to being business friendly recognized by the County's business leaders," said Holly Schroeder, President and Chief Executive Officer of the Santa Clarita Valley Economic Development Corporation and Past Chair of BizFed. "Santa Clarita is a city that makes investment in economic development and views its business community as a true partner, and the results are clear that has an impact."