Career Kickstarter: 5 Advantages of Taking an Internship
Last week we talked about the myriad ways companies can benefit from taking on an intern or two.
Today we'd like to flip the script and address all the young people out there – those of you who know what "on fleek" means and can name one or more of the current or former One Direction members. 😊
Yes, internships are time-consuming and, yes, you might not make a significant amount of money for the hard work you will undoubtedly put in with the company that takes you on. But internships come with a bevy of other benefits that will help kick-start your career.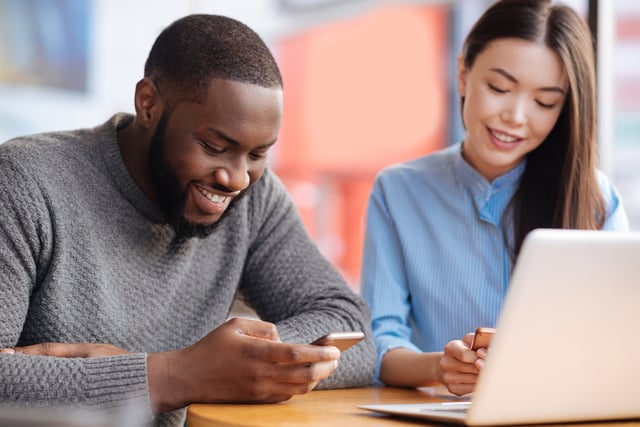 Here are the top 5 (with added insight from local intern-turned-employee, Joe Mullen, who landed a gig as an Audio/Visual Technician with ATK AudioTek!).


1. Hands-On Industry Experience
There is no substitute for hands-on experience. You may have learned the names of all the teeth in your Dentistry 101 class, but until you sit in a dentist's office and feel what it's like to stare into mouths all day, you won't know if you'll like being a dentist. An internship gives you the experience you need to make an educated decision.

Conversely, an internship can expose you to an industry that you may only have a passing interest in, and allow you to discover a dormant passion that changes your career trajectory!
JOE'S TAKE:
Before beginning his internship, Joe had limited experience in studio recording but never dabbled in live sound or audiovisual installations. His internship gave him that experience, reinforcing the passion he had for the work.

2. Build Your Skills
You don't take an internship to work – you take an internship to learn. Internships can teach you not only practical skills, like soldering a circuit board or programming, but professional skills that you'll need to succeed in a professional environment. How do you interact with your boss? What's proper e-mail etiquette? Being in a business setting will help you understand the skills you need to become a professional.
In addition to accumulating new skills for your professional "toolbelt", you'll also be able to test, refine, and validate skills that you already believe you have.
JOE'S TAKE:
Coming into his internship, Joe felt his strongest skill was a technical one – soldering – but, coming out of his internship, Joe felt his strongest skill was a less straightforward one to achieve – attention to detail. Bringing his technical experience together with an essential soft skill has improved his precision and overall effectiveness.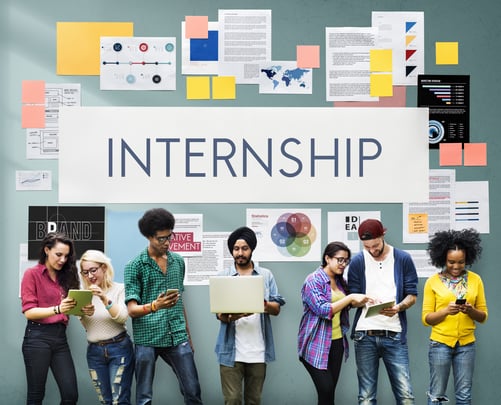 3. Find a Mentor
Mentors can have an enormous impact on how a young person's career develops. A good mentor will help you understand how their professional field operates, and why it operates in that way. Continuing with the example…that dentist who's letting you into her office and taking you under her wing? If she's a good mentor, she'll take the time to explain not just how she extracts a tooth, but why she's performing an extraction, and not a filling.

A mentor can also be a valuable connection to your chosen profession – someone outside the world of academia who can vouch for your skills and whom you can add as a reference to your resume.
JOE'S TAKE:
For Joe, mentorship was not limited to his direct report. Many of his coworkers had been in the industry for a long time, and Joe utilized knowledge from each of them to help advance his understanding of the industry.
In general, he's sought after mentors that break down complex ideas articulately and with patience.
4. Increase Your Market Value
Speaking of resumes, if an employer has a choice between a straight-A student with no work experience, and a straight-A student with an internship to crow about, which candidate do you think he or she will choose to fill that open job?

An internship lets potential employers know you already have some experience in your chosen profession, and that you care enough about the field to have invested some time garnering that experience.
Even if your internship is in a field outside of your desired career, demonstrating that you have the dedication to see an internship through and the ability to conduct yourself in a business setting is a huge bonus for potential employers.
JOE'S TAKE:
Joe's internship experience was much more than grabbing coffee (in fact, he was never asked to get or make a single cup!) or answering phones. The program was intensive and challenged his problem-solving abilities.
He knew coming out of this experience that he wanted to apply to work at ATK Audiotek full-time after graduation. He was already familiar with the industry, the team, and the operations which made him an excellent candidate from the get-go.


5. Get Your Foot in the Door

If you're lucky, you'll choose an internship like the one Marissa Ciolino had with Princess Cruises (see above video) or the one Joe had with ATK Audiotek. Not only did she have a fun time during her internship, she made connections that allowed her to take a job with the company after her internship was over. Interning with a company you like, and performing well during that internship, is a great way to get a leg up on the competition when it comes time to apply for your dream job.
JOE'S TAKE:
Joe kept in touch with his manager and arranged for a follow-up meeting about a month or so after graduating. By taking initiative and remaining in contact, Joe was able to nail down a dream gig working for a company that he already felt at home at!
Fun Fact: According to the 2017 Internship and Co-op Report, 76.4% of interns are offered positions!
Not every internship will be the right one to kick off your career, though. So be sure to research the company offering the internship you're interested in and, if possible, seek out past interns to ask about their experience.
Accepting an internship can be an excellent opportunity for both the job seeker and the employer. If the right opportunity comes your way, take it seriously, put your best foot forward, and push yourself outside of your comfort zone to learn new things and create meaningful relationships. It might literally pay off!
CLICK HERE to search for an internship today!
The Santa Clarita Valley Economic Development Corporation (SCVEDC) is a unique private / public partnership representing the united effort of regional industry and government leaders. The SCVEDC utilizes an integrated approach to attracting, retaining and expanding a diversity of businesses in the Santa Clarita Valley, especially those in key industry clusters, by offering competitive business services and other resources.