California Competes Tax Credit Application Starts in January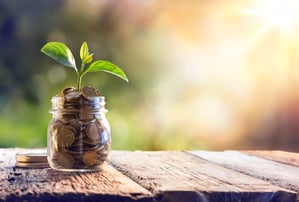 Have you heard about the California Competes Tax Credit? It's a state income tax credit supporting growth of high quality jobs in California, available to businesses who want to come to, stay in, or grow in our state. Through a two-phase process, businesses apply and compete for this credit during three application periods each fiscal year.
What is truly notable is that in the last application period of 2019, Lockheed Martin and Northrop Grumman received tax credits totaling almost $70 million dollars! Why? Because of their projected California investments and employment -- 5-year plans totaling over $1 billion in investments and adding more than 1,000 new jobs.
Santa Clarita Valley is home to numerous A&D supply chain businesses, so what does this growth of two of the largest aerospace companies mean to your company? Consider your own growth plans to meet the demands of these and other suppliers, and equally consider applying for your share of state income tax credits in the next January 2020 Cal Competes application period. This program is open to businesses of all sizes, with tax credits ranging from $20,000 to millions.
Here's how it works: Phase I is an online application process, where businesses submit information on their 5-year growth plans including a comprehensive description of their growth project, projected new hires and wages, projected amount of investment equipment and facilities, and their requested tax credit. A cost-benefit ratio is then calculated, and companies with the most advantageous cost-benefit ratio move on to Phase II for final negotiation and selection.


The next application periods are January 6, 2020 through January 27, 2020 ($75M available) and March 9, 2020 through March 30, 2020 ($71.8M available, plus any remaining unallocated amounts from the previous application periods). Applications will be accepted online at California Competes Tax Credit. Comprehensive information and access to the online application portal are available through the Governor's Office of Business and Economic Development (GO-BIZ) California Competes Tax Credit website.
By ensuring businesses in the SCV or those considering the move to the SCV have current information regarding the various resources available, the SCVEDC helps maintain and expand a vibrant business community in the SCV. It's just one of the business services provided by the SCVEDC for businesses in the Santa Clarita Valley. Contact the SCVEDC today and learn more.
The Santa Clarita Valley Economic Development Corporation (SCVEDC) is a unique private / public partnership representing the united effort of regional industry and government leaders. The SCVEDC utilizes an integrated approach to attracting, retaining and expanding a diversity of businesses in the Santa Clarita Valley, especially those in key industry clusters, by offering competitive business services and other resources.