Heading into fall in the Santa Clarita Valley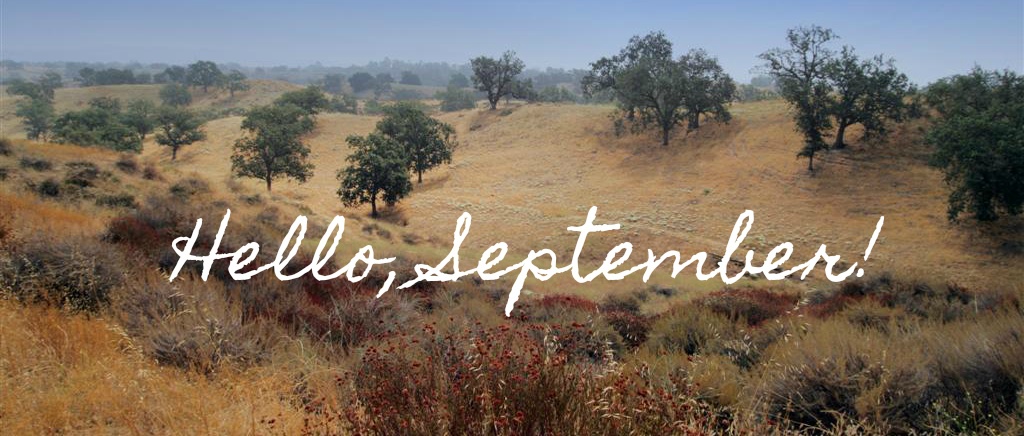 How has 2017 gone by so fast? Can you believe the first day of Fall is just around the corner? As we wrap up the summer here in Santa Clarita, check out some of these great events occurring in September – there's sure to be something that appeals!
The Santa Clarita Artists Association is presenting a Summer Art Festival at the Tournament Players Club in Stevenson Ranch on September 8th and 9th from 9:00 a.m. to 6:00 p.m. More than 100 pieces of art by 25 local artists will be on display, and artists will be providing live demonstrations in a wide variety of styles and media. Friday evening features a free music night at the Patios with a live band performing for dinner patrons, while Saturday offers a free artists' reception beginning at 5:00 p.m. with live entertainment, appetizers and desserts and a no-host bar.
This month's JAM Session and Concert theme is Mexican Folk Dance – featuring live music from Mariachi Tesoro de San Fernando and dance instruction from Ballet Folklorico Ollin, the JAM will end with a fandango celebrating the entire community! This event is centered around music and movement, with participation very much encouraged, so wear comfortable clothes and shoes and explore the vibrant music and dance of Veracruz. The party kicks off at 7.00pm on Thursday, September 7th at the Old Town Newhall Library Patio Area.
The Buy a Dog a Beer Fest, with over 25 craft brewers on site, will also feature live entertainment including DJ Hecktik and food trucks at Wolf Creek Brewery under the stars on Saturday, September 9th. The Buy a Dog a Beer Festival benefits Dirty Dog Squad, a 501c3 non-profit that saves pets off death row in local high kill shelters. Dirty Dog Squad devotes their energy and resources to providing the pets they save with veterinary care, rehabilitation and training, and then adopting them out to their loving, forever homes. "Saving Lives One Taste at a time!"
If cars are your family's passion, August in Santa Clarita delivers with Revved Up – American Classics on September 14th at Main Street in Old Town Newhall! This month's show features pre-1974 classics from American Car companies with an emphasis on stock vehicles. Revved Up is a free monthly car show, supporting the Santa Clarita car scene – enjoy the yummy food truck offerings while you talk a nostalgic walk through the classic cars on display.
You've gotta love a song that starts off with "Jeremiah was a bullfrog, was a good friend of mine…" Three Dog Night's "Joy to the World" is just one of the many hits they'll be performing on Saturday, September 16th at the Santa Clarita Performing Arts Center at College of the Canyons. Come enjoy the show!
Did you know that the Santa Clara River is the longest free-flowing river and one of the last two natural river systems remaining in Southern California? Come join the River Rally River Clean-Up and Environmental Expo on Saturday, September 23rd and help preserve the river's natural beauty and variety of wildlife – volunteer now!
The Six Flags Magic Mountain Super Hero Fun Run takes place on Saturday, September 30th from 6:30 to 10:00 a.m. Come as your mild mannered secret identity or flaunt your most outrageous crime fighting attire (no masks, please and thank you!). Collect your Super Hero Cape and earn your custom Wonder Woman medallion before enjoying a Super Hero Meet and Greet and a ride on Justice League: Battle for Metropolis! Registration is limited, so sign up today!
Experience a slice of Native American culture at the 24th annual Hart of the West Pow Wow at Hart Park on Saturday, September 30th from 10:00 a.m. to 7:00 p.m. Enabling Native American families to connect, the event also provides the opportunity to experience heritage and culture with native dances and hymns, with traditional singing, dancing, drumming, and arts and crafts showcased.
These are just a sampling of the many options available with the Santa Clarita lifestyle – you can see why both businesses and their teams love it here! If you have questions, contact the SCVEDC – our business services team provides information and research supporting businesses in the Santa Clarita Valley, along with coordinating networking opportunities with your peers.
The Santa Clarita Valley Economic Development Corporation (SCVEDC) is a unique private / public partnership representing the united effort of regional industry and government leaders. The SCVEDC utilizes an integrated approach to attracting, retaining and expanding a diversity of businesses in the Santa Clarita Valley, especially those in key industry clusters, by offering competitive business services and other resources.