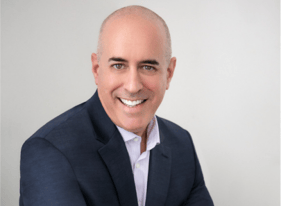 SANTA CLARITA VALLEY, CA – After completion of a nationwide search, the Board of Directors for the Santa Clarita Valley Economic Development Corporation (SCVEDC) announced today the promotion of current Vice President of Workforce & Economic Development, Dr. Jey Wagner, to the role of President & CEO, as successor to Holly Schroeder. To ensure a seamless leadership transition, Schroeder will remain in her position through the organization's premier event, Economic Outlook, on September 15, 2023. Schroeder is leaving to pursue new career opportunities at a local advanced manufacturer, DrinkPAK.
"I am extremely grateful to Holly for her 10 years of impeccable leadership whereby SCVEDC's mission has been consistently achieved and look forward to continued success under Jey's leadership. The future of the EDC is in good hands, and we will continue to advance the organization's mission of bringing high quality jobs and economic resilience to the SCV," said SCVEDC Co-Chair John Shaffery, of Poole Shaffery.
Jey's diverse experience includes successful implementation of strategic business operation initiatives, resulting in positive financial outcomes. He has served in executive-level leadership and talent management roles across a variety of industries, including within both the public and private sector. He brings over three decades of global entrepreneurial, advisory and facilitation expertise supporting small, medium, and large businesses in overcoming barriers to productivity and growth.
Most recently, Dr. Wagner has served as the Senior Vice President of Employee Engagement at Leadership Enrichment Partners; a Global Professional Development Executive at Dale Carnegie Training and President and CEO of Dale Carnegie Training of Greater Los Angeles and Ventura County; Vice President of Human Resources at Electro Rent Corporation; and Vice President of Human Resources and Operational Committee Member at Answer Financial Inc. (an Allstate Company). He is a 33 year-resident of the Santa Clarita Valley.
"It is exciting that our final choice is a local resident with an outstanding business reputation and proven track record" added SCVEDC Co-Chair Calvin Hedman of Hedman Partners LLP. "We are pleased to have Jey take the helm and lead our dynamic organization. His experience is well suited to hit the ground running in this new role and continue the great work the SCVEDC is doing in workforce development initiatives, business assistance and expansion efforts, and more."
Jey received a Doctor of Education in Organizational Leadership and Change from the University of Southern California. In addition to his professional accomplishments, Jey is a veteran of the U.S. Air Force and California Air National Guard, where he served in both enlisted and commissioned capacities. He lives in Newhall with his wife and children.
###
Click below to download a copy of the Press Release
The Santa Clarita Valley Economic Development Corporation is a unique private / public partnership representing the united effort of regional industry and government leaders. The SCVEDC utilizes an integrated approach to attracting, retaining and expanding a diversity of businesses in the Santa Clarita Valley, especially those in key industry clusters, by offering competitive business services and other resources. 661.288.4400 | scvedc@scvedc.org