Pharmavite Makes Long Term Commitment to Santa Clarita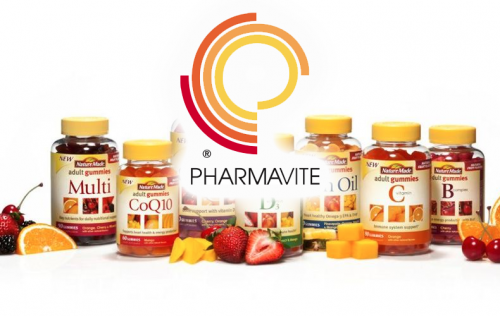 Pharmavite LLC, the leading manufacturer of dietary supplements for more than 45 years, has renewed its commitment to the Santa Clarita Valley by entering into two new leases! To support the operations of its growing Nature Made® brand of vitamins and mineral supplements, the company has signed a new long-term lease for a 229,000 square feet distribution and warehouse facility in the Valencia Commerce Center. It also deepened its roots in the Santa Clarita Valley by renewing the lease for its existing packaging facility located on Witherspoon Pkwy. Both leases run through 2030.
Investments in Pharmavite's supply chain will support the company's overall growth. The new lease in the Valencia Commerce Center consolidates the company's West Coast distribution, customer service, and warehousing operations under one roof for improved efficiencies. The company will also be making infrastructure and equipment investments to its current packaging facility.
Pharmavite is one of the larger employers in the Santa Clarita Valley, arriving in Valencia more than 20 years ago. Today, it employs a workforce of more than 350 employees. It is one of many companies that has decided to invest in the Santa Clarita Valley and take advantage of the lifestyle, housing and infrastructure that support the workforce that helps make the SCV a great place for business.
Santa Clarita was recently named Los Angeles County's Most Business-Friendly City due to its abundance of land, lower rent and land prices, state-of-the-art facilities, lower business costs, incentive packages, expedited permitting and processing, diverse workforce, employee recruitment and training assistance, and easy access and reverse commute.
Contact the SCVEDC – if you're looking to relocate, expand or get started, our business services team provides consultation and assessment that is professional, unbiased and confidential, giving you a one-stop resource center to support you through your relocation or expansion journey to the Santa Clarita Valley.
The Santa Clarita Valley Economic Development Corporation (SCVEDC) is a unique private / public partnership representing the united effort of regional industry and government leaders. The SCVEDC utilizes an integrated approach to attracting, retaining and expanding a diversity of businesses in the Santa Clarita Valley, especially those in key industry clusters, by offering competitive business services and other resources.