Protect Your Remote Workers from Cyber Risks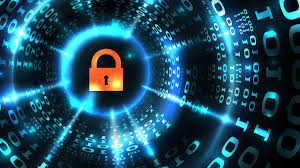 You may feel bombarded by Covid-19. Wow, the escalation is almost unbelievable. We have had several clients contact us in recent days with the need to setup remote employees. Everyone wants or needs to work from home. As a result, our call volumes have increased about 40% with the vast majority being related to these changes. As we transition our clients into home work environments, we have discovered some risks we want to make everyone aware of.


First of all, we have found that many home users are still utilizing Windows 7 and that their computers are out of date, especially with antivirus software. Home users should run updates on their computers immediately to be sure they are up to date.

Other cyber risks to be aware of:

1. Please inform your staff that searching the web for information on Corona/Covid-19 needs to be minimized or eliminated at the workplace.

2. There are many reports of corrupted websites being spun up that are linking the real-time maps from hospitals like Scripps Medical. However, when you go to the site and then click a link your computer could become infected with a virus.

3. Alert your team to the following:
Minimize web browsing to business needs ONLY


Closely monitor emails and only view emails you are confident are legitimate


Hover over links within email and confirm the links go to a normal website


Call the sender if you have a question on an email
RELATED: Check out our COVID-19 Information page with resources to help your company through this crisis.

Resurgence IT can offer solutions to help your company during this time:


Cyber Web Protection: this solution protects all web traffic for each user, both on your internal network and while traveling. This is a relatively simple solution to implement and improves your security exponentially.


Security Awareness Training: this solution trains your staff to be alert to cyber scams and security risks. This is also a relatively simple solution to implement and helps keep your staff on their toes.



Shared file sync n share: this is an enterprise Dropbox type solution. The difference is we can activate your shared data at the office for your access via web, local pc application, and mobile phone. This is a little more involved for vetting, cost, and implementation.

This solution is the future of shared data access and has already been on our list as a top solution to be offering this year.
I would encourage you to NOT ALLOW users to create PERSONAL Dropbox, Box, OneDrive, or Google Drive accounts and start using that for their storage. You don't want to be left in a position of not having your company data controlled.

VPN access is the most common setup we are providing. However there are a few security concerns to be aware of:

Many home users still have Windows 7 and we recommend NOT activating VPN access for them.
Many home users computers are also not up to date with both Microsoft Security Updates and Antivirus/Antimalware software.
You need to ensure when setting up personal computers for this access you separate the work function by having the home user create a specific user account for this function.
If you have any questions or need assistance, Resurgence IT is here to help. Feel free to email sales@resurgenceit.com or call 661-349-4114, dial 2 for Sales, and we will be happy to discuss your needs and options with you.
Stay safe out there, don't panic, and we'll all get through this together!
As a unique private / public partnership representing the united effort of regional industry and government leaders, the Santa Clarita Valley Economic Development Corporation (SCVEDC) adopts an integrated approach to attracting, retaining and expanding a diversity of businesses. Our overarching goal is to support the creation of high-paying jobs for our educated workforce, stimulate economic activity that grows the regional tax base, and strategically position the Santa Clarita Valley and its businesses to better compete in the global economy. For more information, visit www.scvedc.org.