The SCVEDC would like to acknowledge seven local employers: CC Wellness, Lief Labs, Scenario Communications, Selleton Scales, TLK Fusion, Tri Source International, and Vance Wealth, on making it onto this year's list for the fastest-growing companies in the US!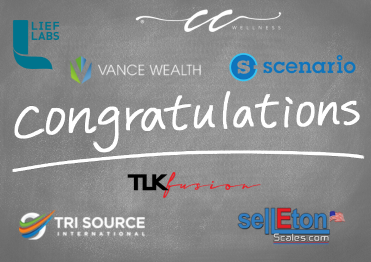 The prestigious Inc. 5000 list, produced every year since 1982, analyzes company data to recognize the fastest-growing privately held businesses in the United States. The global recognition that comes with inclusion in the 5000 gives the founders of the best businesses an opportunity to engage with an exclusive community of their peers and the credibility that helps them drive sales and recruit talent.
Companies on the 2023 Inc. 5000 are ranked according to percentage revenue growth from 2019 to 2022. To qualify, companies must have been founded and generating revenue by March 31, 2019. They must be U.S.-based, privately held, for-profit, and independent--not subsidiaries or divisions of other companies--as of December 31, 2022. Complete results of the Inc. 5000, including company profiles and an interactive database that can be sorted by industry, region, and other criteria, can be found at www.inc.com/inc5000.
2023 Santa Clarita Valley Winners
#1,804: Tri Source International - 3 year Growth 309%
Industry: Human Resources
No. 1371 (2018), No. 2131 (2017)

#2,642: Scenario Communications - 3 year Growth 204%
Industry: Advertising & Marketing

#3,138: Selleton Scales - 3 year Growth 164%
Industry: Manufacturing

#3,947: CC Wellness - 3 year Growth 118%
Industry: Health Products

#4,271: Lief Organics - 3 year Growth 103%
Industry: Food & Beverage
No. 3987 (2022), No. 1825 (2021), No. 1431 (2020), No. 1022 (2019), No. 647 (2015), No. 1469 (2014), No. 1760 (2013)

#4,555: TLK Fusion - 3 year Growth 91%
Industry: Advertising & Marketing
No. 3384 (2022), No. 2934 (2021), No. 2008 (2020)

#4,945: Vance Wealth - 3 year Growth 76%
Industry: Financial Services
The SCVEDC applauds these companies for their success, and looks forward to seeing them and other Santa Clarita employers on next years list!
The Santa Clarita Valley Economic Development Corporation (SCVEDC) is a unique private / public partnership representing the united effort of regional industry and government leaders. The SCVEDC utilizes an integrated approach to attracting, retaining and expanding a diversity of businesses in the Santa Clarita Valley, especially those in key industry clusters, by offering competitive business services and other resources.