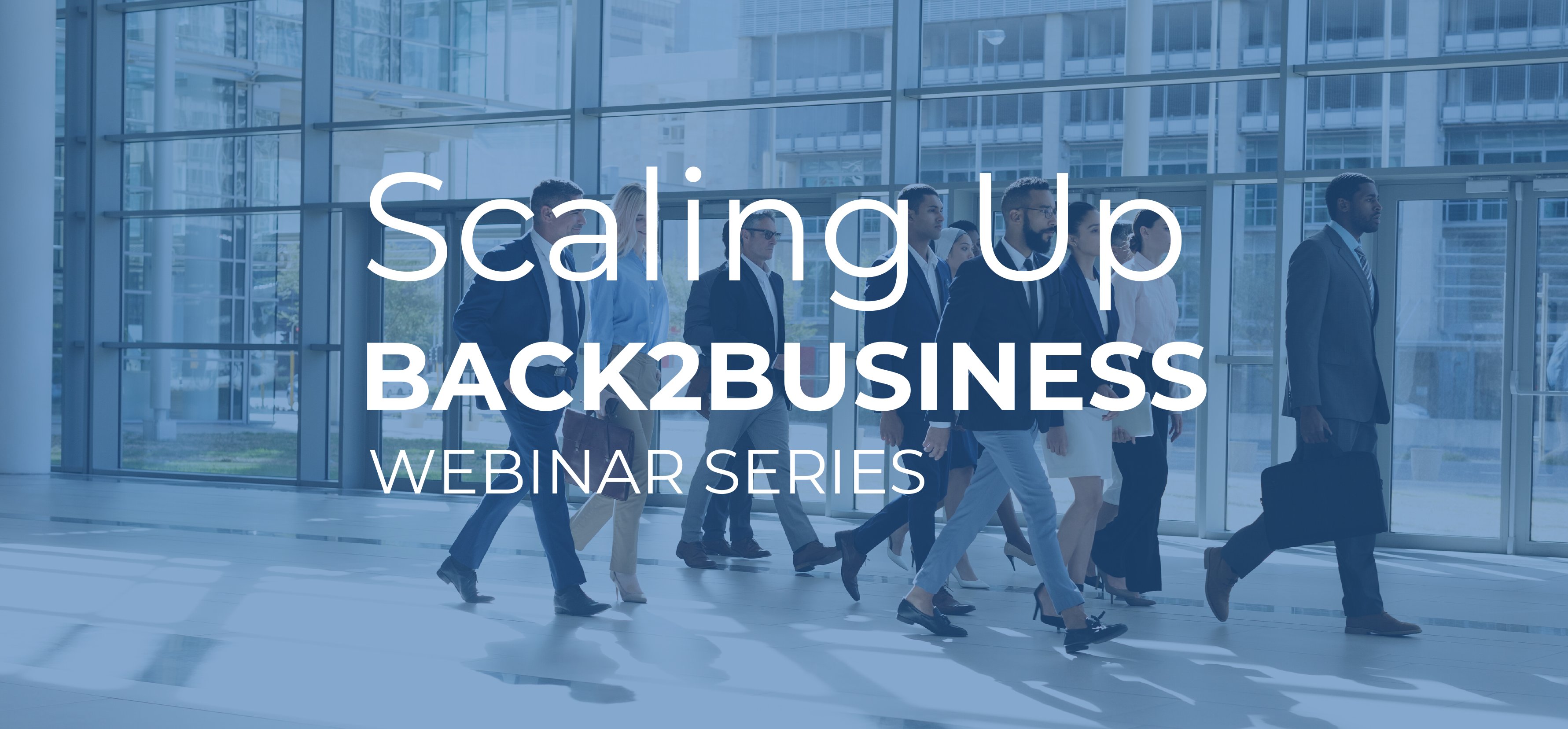 SCVEDC and SCV Chamber Host Back2Business Webinar Series to Aid Businesses in Reopening
The Santa Clarita Valley Economic Development Corporation in partnership with the SCV Chamber of Commerce launched a webinar series in May to provide insights on many aspects that businesses need to consider as they plan strategies for rescaling and reopening. This Back2Business series, supported by a grant from Wells Fargo Foundation, uniquely engages SCV business and community leadership in sharing their experiences to date, outlook in the coming months, and practical guidance to both B2B and B2C businesses in the Santa Clarita Valley. Seven webinars were held in May.
The series launched with two sessions on Getting Ready to Reopen – Lessons and Practices, the first focused on B2B businesses and second on B2C. Essential business B2B executives from Shimtech Industries, AMS Fulfillment, and Bocchi Laboratories discussed their health and safety protocols and shifts in business practices, while B2C executives from Re/Max of Valencia, Logix, and Wolf Creek Restaurant & Brewery shared their strategies in adjusting their retail operations, their teams and continued services to SCV residents.
Legal and Operations Considerations was delivered by SCV's expert employment law attorney, Brian Koegle of Poole, Shaffery and Koegle, LLC, providing a sobering look at the complex legal considerations businesses must consider and contend with as they reopen. The next Workforce Readiness, Culture & Communication webinar focused on executive leadership in very diverse industries including Landscape Development, Inc., TA Aerospace, and American Craftsman Restoration, in guiding both managers and employees in challenges of mental health, safety, confidence, and in returning to the workplace and maintaining productivity as the economy reopens.
The series continues with City and County Updates from LA County Supervisor Kathryn Barger and City of Santa Clarita Mayor Cameron Smyth, with the latest information on the phases of reopening and getting ready for the "new normal" of business on Friday, May 22 at 10 AM.
May webinars will conclude with sessions on Work for Home and The Future of Telecommuting by leaders of Resurgence IT, Scorpion and LBW Insurance, and Managing Physical Space with a look at adjustments needed for safety and social distancing in the work place by SRK Architects, Fralock, and Neotech Products.
The next webinar on The New Economic Outlook Forecast by Dr. Mark Schneipp, will be held on June 3rd.
The Santa Clarita Valley Economic Development Corporation is a unique private / public partnership representing the united effort of regional industry and government leaders. The SCVEDC utilizes an integrated approach to attracting, retaining and expanding a diversity of businesses in the Santa Clarita Valley, especially those in key industry clusters, by offering competitive business services and other resources. 661.288.4400 | scvedc@scvedc.org