Nourishing Your Body – Sourcing and Manufacturing Quality Supplements
Nutrition isn't probably what comes to mind when you hear the words "Advanced Manufacturing," but it fits the bill when it comes to sourcing and creating dietary supplements, particularly in adhering to strict FDA regulations. Several manufacturers behind American health and wellness brands call SCV home and conduct research and development for their own brands (as well as aspiring ones) right in our own backyard!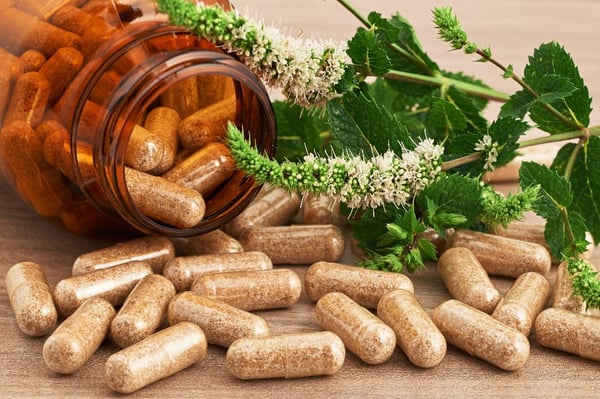 Lief Organics, who primarily focuses on product development and distribution for hundreds of companies internationally, recently expanded into a new building in Valencia. With over 100 employees currently, they are experiencing rapid growth as the burgeoning wellness industry continues to expand around the world.
So, what defines a reputable dietary supplement manufacturing process? Check out these key areas that separate the high performers from the rest of the pack:


Quality Starts with Knowledge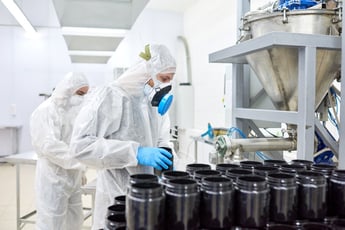 Any consumer will obviously want to know what makes a supplement brand more desirable than another. From sports nutrition to overall health and wellness, transparency in terms of both ingredient sourcing and efficacy goes a long way. Open communication between the manufacturing company and the customer builds trust, and if you are looking to develop your own supplement line, it's crucial.
Approximately 150 million Americans take dietary supplements, and companies like Pharmavite (who also calls SCV home) don't take this responsibility lightly. Vetting their sources for quality and purity, as well as backing up the formulas with science, leads to greater nutrition and happier customers overall because, let's face it, if a product doesn't work, consumers will quickly stop supporting it.


Certifications Matter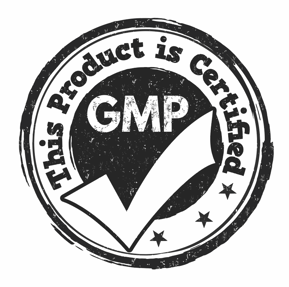 Aside from the required FDA stamp of approval, reaching a larger audience is made possible by guaranteeing the efficacy and consistency of your products through certain qualifications. For example, operating under Good Manufacturing Processes (GMPs) ensures that all products are controlled by specific standards and risks of handling during production are minimized.
Other qualifications, like Kosher, Non-GMO, and USDA Organic also help your customers identify that you care about their health and well being, not just your bottom-line. It means you don't skimp on ingredients, so they can be confident when choosing your brand over another. And if you want to market sports supplements, using third-party testing like Informed Choice or BSCG (Banned Substances Control Group) will open your product line to athletes who face testing for banned substances.
With the health and wellness industry growing swiftly, it's no wonder companies in this area of advanced manufacturing are expanding. It seems that the key to success and long-term sustainability is choosing superior quality over saving a few dollars.
If you're ready to take your advanced manufacturing business to the next level, whether it's in the nutrition business or another area, we've compiled the top resources for growing here in California. Learn more about:
5 Top Challenges in Manufacturing(and how they can become opportunities)
California Resources and Incentives(to help manufacturing companies succeed)
6 Key Factors to Consider when Selecting the Right Location(that suits your short-term and long-term needs)
Download your FREE copy of Strategic Methods to Accelerate Your Manufacturing Business in California TODAY!
The Santa Clarita Valley Economic Development Corporation (SCVEDC) is a unique private / public partnership representing the united effort of regional industry and government leaders. The SCVEDC utilizes an integrated approach to attracting, retaining and expanding a diversity of businesses in the Santa Clarita Valley, especially those in key industry clusters, by offering competitive business services and other resources