Spotlight: Leading Tech Companies that Call SCV Home


When you think of "booming tech hub," you're probably more inclined to think Silicon Valley than Santa Clarita. But the truth is that over the past few years more companies are moving out of Silicon Valley and looking for locations with a greater quality of life that corresponds to the desires of their workforce.
In fact, the SCV is home to quite a few companies in the information technology space that are making waves in the industry:
• Who they are: An international tech company based in Germany, with a primary US location right here in Valencia. They have a variety of offerings ranging from customer service and ecommerce solutions to supply chain management and IT systems. Arvato focuses on enhancing customer interaction to help make your business run more smoothly.
• What they're up to: Arvato recently created an artificial intelligence competence cluster aimed at developing and integrating solutions for business processes.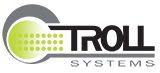 • Who they are: A tech company specializing in creating data links between air and ground operations, particularly for unmanned vehicles like drones for commercial use, law enforcement, and military/government applications. Their data link solutions provide users with long-range video transmission and reception to increase safety and knowledge of surrounding areas.
• What they're up to: Troll Systems recently launched a receiver and remote control that enables a 2-8 channel diversity receiver for either remote Electronic News Gathering or law enforcement antenna sites.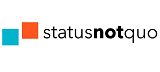 • Who they are: A tech consulting firm that specializes in custom programming and web development, enterprise solutions including CRM and ERP, and digital marketing. They focus on creating innovative answers for when out of the box solutions don't quite meet customer needs, as well as efficient systems and automation.
• What they're up to: Status Not Quo recently launched the revamped websites for both the Port of Los Angeles and Washington State Department of Agriculture.

• Who they are: An internet marketing company that specializes in website design, digital advertising, SEO, and content and social media marketing. As one of the top 20 employers in SCV, they also offer online reputation monitoring, live chat, video marketing, and reporting/analytics.
• What they're up to: In May 2019, three of Scorpion's clients won Hermes Creative Awards for their websites, specifically for creating better customer experiences online.
Are you ready to join some of the industry leading information technology companies? Contact the SCVEDC to learn more about how the Santa Clarita Valley can help your company grow.
The Santa Clarita Valley Economic Development Corporation (SCVEDC) is a unique private / public partnership representing the united effort of regional industry and government leaders. The SCVEDC utilizes an integrated approach to attracting, retaining and expanding a diversity of businesses in the Santa Clarita Valley, especially those in key industry clusters, by offering competitive business services and other resources.