UK-Based Aerospace Group Announces Expansion to SCV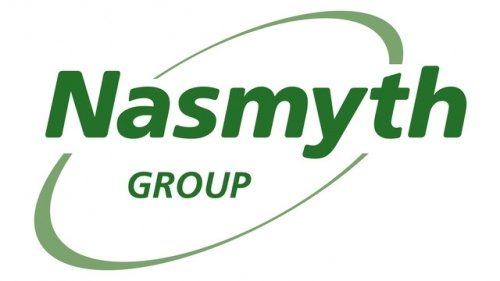 Nasmyth Group, a world leader and global supplier of precision engineering solutions in the aerospace industry based in the United Kingdom, announced the opening of a new facility in the Santa Clarita Valley (SCV). The SCV is home to the Aerospace and Defense Coalition, which is approximately 80 companies strong. This new facility will significantly expand their footprint and ability to deliver metal surface treatments to aerospace and defense clients in SCV and the United States.
A key factor in Nasmyth Group's decision to locate their state-of-the-art processing line in Santa Clarita is their desire to be closer to their customer base. Santa Clarita is a fast-growing hub for advanced manufacturing, aerospace and defense. The new 18,000 square foot facility will expand and complement Nasmyth Group's existing facility in Burbank. Nasmyth Group's US headquarters will also relocate to their Santa Clarita facility to support their business in North America.
Peter Smith, CEO of Nasmyth Group, said, "Opening a new facility in the Santa Clarity Valley is a great opportunity for Nasmyth Group as well as for our customers. We will be able to deliver finishing services to the very best standards with all the certifications required by our customers. The relocation of Nasmyth Group's US headquarters to the SCV also demonstrates the group's global reach and ambition, which was recognized recently by the Sunday Times HSBC International Track 200."
Nasmyth Group is a recipient of the Santa Clarita Valley Economic Development Corporation's (SCVEDC) Industry Cluster Attraction Incentive, offered to companies that are growing in our target clusters. The incentive offers up to $40,000 to select companies who relocate to the Santa Clarita Valley.
The SCVEDC helps maintain and expand a vibrant business community in the SCV by ensuring businesses in or considering a move to the SCV have current information regarding the various resources available to them. It's just one of the business services provided by the SCVEDC for businesses in the Santa Clarita Valley. Contact the SCVEDC today and learn more.
The Santa Clarita Valley Economic Development Corporation (SCVEDC) is a unique private / public partnership representing the united effort of regional industry and government leaders. The SCVEDC utilizes an integrated approach to attracting, retaining and expanding a diversity of businesses in the Santa Clarita Valley, especially those in key industry clusters, by offering competitive business services and other resources.