Inc. Magazine announced its annual list of 5000 fastest growing private companies, and included in the list are eight Santa Clarita Valley-based companies: Hennessey Consulting (290), Hardcore Fitness Boot Camp (506), Beverly Hills Teddy Bear (1016), Lief Labs (1022), Scorpion (1665), Agilisium Consulting (1873), Med Tech Solutions (2577), and KRG Tecnhologies (4252).
"These eight companies embody the entrepreneurial spirit and growth mentality that have been driving the transformation of the Santa Clarita Valley," says Holly Schroeder, President & CEO of the Santa Clarita Valley Economic Development Corporation, "We congratulate them on their success and we hope to see more SCV-based companies make the list next year."


Inc. Magazine honored the recipients at the 2019 Inc. 5000 Conference & Gala held October 10 - 12 in Phoenix , where business leaders gathered to share best practices and celebrate the companies' milestone rankings .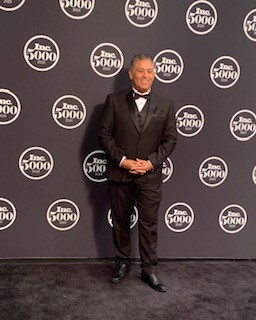 Commenting on the recognition, Lief Labs CEO and Founder Adel Villalobos said, "Lief Labs' rise on the Inc. 5000 list is a testament to our firm's exciting growth story as we continue to increase our year-over-year sales and provide innovative products and excellence in service and standards to the dietary supplements industry. Lief's success and momentum could not have been achieved without the hard work and commitment of Lief's talented team of people and our highly valued client partners."
These fast-growing companies are thriving in the Santa Clarita Valley's unmatched business-friendly environment. Contact the SCVEDC – if you're looking to relocate, expand or get started, our business services team provides consultation and assessment that is professional, unbiased and confidential, giving you a one-stop resource center to support you through your relocation or expansion journey to the Santa Clarita Valley.
The Santa Clarita Valley Economic Development Corporation (SCVEDC) is a unique private / public partnership representing the united effort of regional industry and government leaders. The SCVEDC utilizes an integrated approach to attracting, retaining and expanding a diversity of businesses in the Santa Clarita Valley, especially those in key industry clusters, by offering competitive business services and other resources.