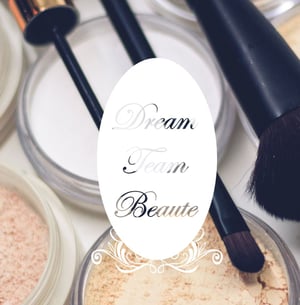 Dream Team Beaute, Inc. Signs Deal to Relocate to SCV
Sun Valley based Dream Team Beaute, founded in 2014 by Kimberly Clark and Esme Mancia, is relocating their operations to the Santa Clarita Valley. Acquired last summer by Northwest Cosmetic Laboratories, Dream Team is a high-speed, innovative company that manufactures some of today's most popular and award-winning cosmetic product lines. Their forward-thinking ideas and concepts can be seen throughout the pages of most major fashion publications, earning the respect of peers throughout the beauty and cosmetic professions.
Dream Team Beaute leased 54,300 SF of space in building 7 of Gateway V, developed by Sheridan Ebbert Development and capital partner AEW, located in Valencia Commerce Center. They currently have 150 employees. The landlord was represented by Craig Peters and Doug Sonderegger and the tenant was represented by Billy Walk. All involved brokers are with CBRE North Los Angeles.
Dream Team Beaute joins a growing number of advanced manufacturing companies who are relocating to or expanding in the business-friendly Santa Clarita Valley. The Santa Clarita Valley is a sought after location for businesses involved in the production of high-value added, technical, or capital-intensive goods that require advanced inputs and manufacturing processes. The outputs produced by our firms are very diverse and range from electronics to engines and industrial machinery.
LEARN MORE about advanced manufacturing companies that call the Santa Clarita Valley Home >>>
The Santa Clarita Valley Economic Development Corporation (SCVEDC) is a unique private / public partnership representing the united effort of regional industry and government leaders. The SCVEDC utilizes an integrated approach to attracting, retaining and expanding a diversity of businesses in the Santa Clarita Valley, especially those in key industry clusters, by offering competitive business services and other resources.