Eight SCV Companies make the San Fernando Valley Business Journals list of fastest growing private companies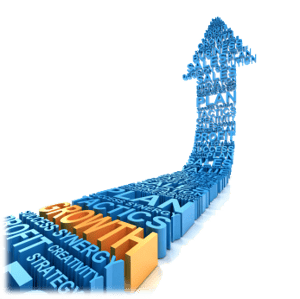 The San Fernando Valley Business Journal recently recognized Los Angeles County's fastest growing companies and eight Santa Clarita Valley Companies made the list.
Read below to find out more about these expanding SCV companies:
#3 - Hardcore Fitness Inc.: Hardcore Fitness was founded in 2007 by Larry and Nadia Nolan. The program began as an outdoor boot camp and eventually grew into a nation-wide gym that focused on every aspect of the clients' experience from the atmosphere and culture, to accountability and results.
#9 - Scorpion: Scorpion is a technology marketing firm that provides a variety of services to their clients including website design, online reputation monitoring, blogging and company updates, SEO, content marketing, video production, pay per click social media marketing, and reporting & analytics.
#16 - AutoNation Chrysler Dodge Jeep Ram Valencia: Located in Valencia, CA, this dealership is your local Valencia Chrysler when it comes to the purchase or lease of a New Chrysler, or Used Vehicle in Valencia and the surrounding area.
#17 - Med Tech Solutions: Med Tech Solutions provides comprehensive and cost-effective healthcare IT solutions to organizations of all sizes. From NextGen, to Allscripts, to eClinicalWorks, they are experts in the applications medical organizations use on a daily basis.
#26 - Gothic Landscape Inc.: Gothic Landscape Inc. is a family-owned company has more than 1,100 employees with corporate offices in California, Nevada, and Arizona. Gothic works with developers, general contractors, and landscape architects to produce more inviting surroundings that enhance the value of every project.
#41 - AutoNation Chevrolet Valencia: When it comes to the purchase or lease of a New Chevrolet, or Used Vehicle in Valencia and the surrounding area visit AutoNation Chevrolet Valencia.
#42 - Advantage Media Services Inc.: Advantage Media Services, Inc. (AMS) is a full-service order fulfillment company operating as a third-party resource for Order Management, Warehouse Management and Fulfillment Services. They offer the best in Bi-Coastal Fulfillment Services and their headquarters and warehouses are located in the Valencia Commerce Center Business Park in SCV.
#47 - Andy Gump Inc.: Since they first began providing portable restrooms to Southern California construction sites in the 1950s, Andy Gump© has been an innovator in Temporary Site Services. They set the standard in flushing portable restrooms, designing and building the upscale models featured on film and television locations, and at dozens of high profile sporting events, concerts, movie premieres, and even the 2002 Salt Lake Winter Olympics.
These fast-growing companies are thriving in the Santa Clarita Valley's unmatched business-friendly environment. Contact the SCVEDC – if you're looking to relocate, expand or get started, our business services team provides consultation and assessment that is professional, unbiased and confidential, giving you a one-stop resource center to support you through your relocation or expansion journey to the Santa Clarita Valley.
The Santa Clarita Valley Economic Development Corporation (SCVEDC) is a unique private / public partnership representing the united effort of regional industry and government leaders. The SCVEDC utilizes an integrated approach to attracting, retaining and expanding a diversity of businesses in the Santa Clarita Valley, especially those in key industry clusters, by offering competitive business services and other resources.