Kaiser Permanente's New, State-of-the-Art Medical Building Slated to Open in Early 2018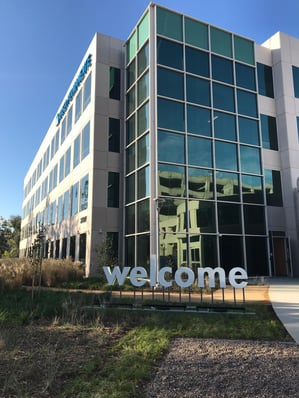 Last week Kaiser Permanente gave community leaders the opportunity to preview their new facility, Santa Clarita Medical Offices 2. Slated to open to the public in early 2018, this new, innovative medical office building will help meet the needs of our growing population.
Kaiser Permanente has been a leading healthcare provider in the Santa Clarita Valley for over two decades. Their decision to expand in the Santa Clarita Valley increases the availability of services to their Santa Clarita Valley members. As the Santa Clarita Valley grows, the need to more advanced and available healthcare grows as well.
We are excited about Kaiser Permanente's new facility because it will bring new specialists to the region that can serve our residents. More significant, however, is that Kaiser Permanente's new facility embraces their "health hub" operating model, integrating new technologies and design paradigms that are cutting-edge in the medical field. As the Santa Clarita Valley and LA County focus on growth in the Bioscience sector, I see the benefits that this facility will bring to the SCV to position and prepare us for economic growth and long-term success.
Kaiser Permanente's new facility is state-of-the-art, embracing the latest in technology and design. It will use 38% less water than traditional facilities and will maximize energy efficiency through advanced lighting controls. Ultimately, the facility is designed to meet LEED Gold standards.
The facility will also have an immediate and direct positive impact on the Santa Clarita Valley economy. It provides high quality job opportunities that have a ripple effect across the region. Our economic impact analysis indicates that the facility will generate $61M in economic activity each year, and generate nearly $600,000 in local taxes that can support the high quality of life here in the Santa Clarita Valley.
We look forward to the opening of this new facility and the benefits it will provide to the residents of the Santa Clarita Valley.
The Santa Clarita Valley Economic Development Corporation (SCVEDC) is a unique private / public partnership representing the united effort of regional industry and government leaders. The SCVEDC utilizes an integrated approach to attracting, retaining and expanding a diversity of businesses in the Santa Clarita Valley, especially those in key industry clusters, by offering competitive business services and other resources.