Must-Attend Events for the Business-Minded and Entrepreneurial Spirits
The weather has changed, and the calendar is reading December, which means 2018 is coming to a close. For some companies that might mean the year is slowing down, while for others business is ramping up. Whether you're planning what to do with your lighter schedule or in full holiday promotion swing, there are plenty of things to keep you focused on growing your business or career into the new year.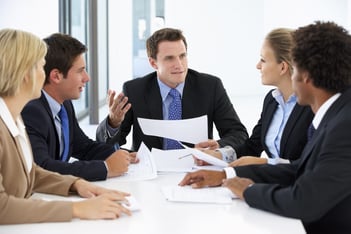 Kicking off the year-end celebrations, the SCV Business Journal is hosting the Santa Clarita Valley Top Business Awards on December 6th at the Valencia Country Club. The event celebrates the companies, shops, and people that maintain the business-friendly community that makes SCV unique.
For those working on their entrepreneurial venture or for startups working to gain valuable resources, the Steamwork Center is hosting Talk Nerdy to Me. The Open Pitch Night will take place at their headquarters on December 11th and offers a platform for networking and the opportunity to practice your three-minute pitch.
Similarly, on both December 12th and 19th the Steamwork Center will host the 1 Million Cups Presentation. This coffee and conversation event is a free community forum for growth-minded entrepreneurs, business owners, and others who want to support local businesses and startups. You can even apply to present your company's challenges, successes, and elevator pitch to help others in the community understand your business while refining your presentation.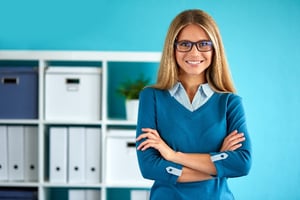 The SCV Chamber of Commerce will also be hosting its monthly #EmpoweringWomen Lunch to connect and empower the professional women of the SCV on December 13th at Salt Creek Grille. Register ahead to join the casual, small-group in an open discussion and be inspired by the stories of local women in business. This month's speaker is Liz Seelman, the Government Relations Manager & Local Public Affairs at Southern California Edison.
Finally, the SCV Chamber of Commerce is also hosting a year-end Business After Hours Mixer on December 19th at the Oakmont of Santa Clarita. This premiere networking event provides an opportunity to meet Chamber members and mingle with other professionals in the community.
In Santa Clarita, December provides so many opportunities to network with like-minded professionals and refine your presentation or pitch while bringing awareness to your company and goals. If you're looking for more opportunities to learn from other local leaders, check out our podcast SCV Means Business.LISTEN NOW.
SAVE THE DATE: It's not too early to be thinking about your plans for next year. We invite you to save the date for our 2019 Economic Outlook Forecast to be held on March 14. Tickets are on sale now!
The Santa Clarita Valley Economic Development Corporation (SCVEDC) is a unique private / public partnership representing the united effort of regional industry and government leaders. The SCVEDC utilizes an integrated approach to attracting, retaining and expanding a diversity of businesses in the Santa Clarita Valley, especially those in key industry clusters, by offering competitive business services and other resources.