New Brain Stimulation Center to Open in SCV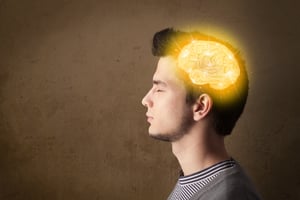 Santa Clarita, CA -- The Santa Clarita Valley Economic Development Corporation (SCVEDC) has announced the opening of BrainStim Centers, Inc., in the Santa Clarita Valley. Brainstim Centers, Inc., focuses on supporting brain health through the process of transcranial magnetic stimulation (TMS). Local and innovative neurosurgeon Dr. Mark Liker, who initiated and leads the center, anticipates that it will be the first of several such state-of-the-art therapeutic centers in California.
TMS has received FDA approval for the treatment of depression. It also shows therapeutic promise for conditions such as anxiety, obsessive-compulsive disorder, post-traumatic stress disorder, tremors, tinnitus, and addiction. It is approved for both chronic pain and tinnitus in Europe.
TMS is a non-invasive therapy that uses magnetic pulses to the brain to restore nerve activity, release serotonin and support brain balance. Brainstim Centers, Inc., uses the advanced Nexstim SmartFocus TMS technology which includes features such as 3D navigated brain imaging and theta burst resulting in short and more accurate treatments. The Smart Focus technology delivers the same precise brain navigation used by neurosurgeons while planning brain surgery. The procedure is a gentle, targeted and nonsurgical approach to brain health.
"Our region is well known for advancing innovative medical technology companies and we are pleased that Dr. Liker selected the SCV as the location for the first independently operated brain stimulation clinic in L.A. County," said Holly Schroeder, President & CEO of the Santa Clarita Valley Economic Development Corporation.
The spa-like atmosphere will be the first of its caliber in Los Angeles County.
"As a neurosurgeon, I recognize that the accuracy of my equipment means the difference between an effective and ineffective treatment. My patients rely on this as well. The Nexstim SmartfocusTMS system is the only one that provides me with the consistent precision I require when treating depression. Many have relied on either medication or therapy and this offers an innovative option on the road to recovery," said Dr. Liker. "The ability to noninvasively target critical brain pathways associated with a variety of diseases offers extremely exciting potential treatment avenues," Liker added.
Most patients require a series of short, daily treatments over several weeks. TMS is considered to be gentle, effective and well tolerated.
For more information about the center visit www.brainstimcenters.com
The Santa Clarita Valley Economic Development Corporation is a unique private / public partnership representing the united effort of regional industry and government leaders. The SCVEDC utilizes an integrated approach to attracting, retaining and expanding a diversity of businesses in the Santa Clarita Valley, especially those in key industry clusters, by offering competitive business services and other resources. 661.288.4400 | scvedc@scvedc.org