New Testing Lab to Open in Santa Clarita Valley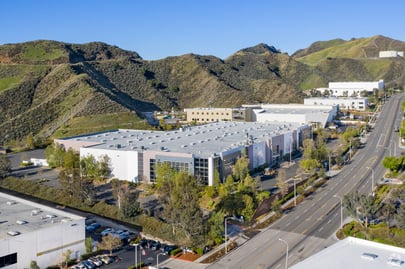 The Santa Clarita Valley Economic Development Corporation is pleased to announce that the State of California plans to open a new medical testing lab in the Santa Clarita Valley. The state is in final lease negotiations on a property in the Livingston Technology Park that features 12,000 square feet of Class 7 and 8 clean room space in the 134,287 square foot facility.
"This testing lab is a welcome addition to our growing medtech sector here in the Santa Clarita Valley," said Holly Schroeder, President & CEO of SCVEDC. "They will be able to draw from our highly educated talent pool as they begin their hiring process," she added.
The state partnered with PerkinElmer to create a lab that will double the state's capacity of daily testing, increasing it to over 250,000 tests per day. The partnership is also expected to decrease the average turn-around time to 24-48 hours (it now stands at about five to seven days), as well as drive down costs, which now average around $150-$200 per test.
The new lab will be open to all hospitals and will allow COVID-19 and flu testing simultaneously. Scheduled to open on November 1, final details are still being worked out by the state testing task force.
The Santa Clarita Valley Economic Development Corporation is a unique private / public partnership representing the united effort of regional industry and government leaders. The SCVEDC utilizes an integrated approach to attracting, retaining and expanding a diversity of businesses in the Santa Clarita Valley, especially those in key industry clusters, by offering competitive business services and other resources. 661.288.4400 | scvedc@scvedc.org