Nine SCV Companies make the SFVBJ's list for Fastest Growing Private Companies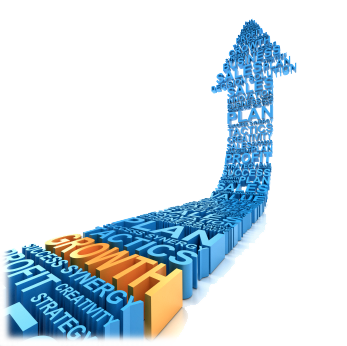 The San Fernando Valley Business Journal recently announced their list of the 50 Fastest Growing Private Companies of 2017. Among the honorees are nine companies from the Santa Clarita Valley!
Read below to find out more about these expanding SCV companies:
AAA Cos.: AAA Company is a woman-owned, customer-centric contracting company headquartered in the Santa Clarita Valley that provides services to facility owners, property management firms, and a variety organizations and institutions across the United States.
Access Networks: Access Networks is a premier enterprise-grade networking solutions provider for the modern home. They design and maintain sophisticated network solutions to keep their customers connected to the most advanced technology.
AMG & Associates: AMG & Associates is a general contractor with expertise in all aspects of construction from conceptual design through occupancy. They have partnered with a remarkable range of consultants including architects, developers, engineers and designers on high-profile and noteworthy projects.
Canon Recruiting Group: Canon Recruiting Group is a certified Women-Owned professional recruiting, headhunting, staffing firm offering services devoted to the identification, evaluation, and recruitment of exceptional talent.
Gothic Landscape Inc.: Gothic Landscape Inc. is a family-owned company has more than 1,100 employees with corporate offices in California, Nevada, and Arizona. Gothic works with developers, general contractors, and landscape architects to produce more inviting surroundings that enhance the value of every project.
KRG Technologies Inc.: KRG, an IT technology firm, empowers its clients to successfully withstand the flux of changing technologies, rising competition and financial constraints. Their solutions and services are tailor-made to suit the unique requirements of each client.
Med Tech Solutions: Med Tech Solutions provides comprehensive and cost-effective healthcare IT solutions to organizations of all sizes. From NextGen, to Allscripts, to eClinicalWorks, they are experts in the applications medical organizations use on a daily basis.
Scorpion: Scorpion is a technology marketing firm that provides a variety of services to their clients including website design, online reputation monitoring, blogging and company updates, SEO, content marketing, video production, pay per click social media marketing, and reporting & analytics.
Stay Green Inc.: Stay Green Inc. now has more than 300 employees working in five divisions – Landscape Maintenance, Plant Health Care, Tree Care, Water Management Services, and Landscape Design/Build Services. They are recognized as a leading provider of high-quality landscape services, having achieved a 95 percent customer retention rate, along with receiving the industry's most prestigious awards.
These fast-growing companies are thriving in the Santa Clarita Valley's unmatched business-friendly environment. Contact the SCVEDC – if you're looking to relocate, expand or get started, our business services team provides consultation and assessment that is professional, unbiased and confidential, giving you a one-stop resource center to support you through your relocation or expansion journey to the Santa Clarita Valley.
The Santa Clarita Valley Economic Development Corporation (SCVEDC) is a unique private / public partnership representing the united effort of regional industry and government leaders. The SCVEDC utilizes an integrated approach to attracting, retaining and expanding a diversity of businesses in the Santa Clarita Valley, especially those in key industry clusters, by offering competitive business services and other resources.