Printful Relocates North to the SCV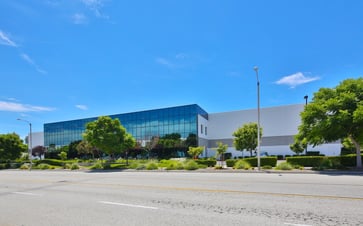 The Santa Clarita Valley Economic Development Corporation is pleased to announce that Printful, a print-on-demand service based in Charlotte, N.C. is relocating its California facility from Chatsworth to the Santa Clarita Valley, in the Valencia Commerce Center. This new location is triple the size of the Chatsworth site, which will accommodate their increased production demands.
The property, located at 28220 Industry Drive, features 93,000 SF of building space. Craig Peters from CBRE represented the landlord and Printful was represented by Dairis Zarins, Director of Operations at Printful. The hope is to have the facility fully renovated and operational before the holiday season in November.


Printful, founded in 2013, prints, packs, and ships custom-branded clothing, accessories, as well as home and business items. Printful is a fast-growing company with over 1,600 employees and nine fulfillment centers worldwide. Their revenue reached a peak of $116 million in 2019.


This relocation may only be 25 minutes north on the 5 freeway, but it brings huge growth opportunity to Printful. This move expects to generate 100 new jobs, which will double the size of their California team. According to Chief Executive Davis Siksnans, they are investing $10 million in additional direct-to-garment printers and equipment for embroidery and poster printing at the new SCV facility. The hope is to have the facility fully renovated and operational before the holiday season in November.


"California is Printful's busiest state in terms of deliveries. It's necessary to stay in this area and expand our operations to fulfill the needs of our ever-growing customer base, and since L.A. is home to central shipping hubs, we'll be able to maintain fast delivery times," added Siksnans.


Holly Schroeder, President and CEO of the SCVEDC said, "We are thrilled that Printful has chosen to relocate its California manufacturing team to the Santa Clarita Valley. They join a growing list of innovative distribution and manufacturing companies who now call the SCV their home."


The Santa Clarita Valley is a thriving center for high-paying industry clusters such as advanced manufacturing, medical devices, aerospace and defense, information technology, and digital media and entertainment.
The Santa Clarita Valley Economic Development Corporation (SCVEDC) is a unique private / public partnership representing the united effort of regional industry and government leaders. The SCVEDC utilizes an integrated approach to attracting, retaining, and expanding a diversity of businesses in the Santa Clarita Valley, especially those in key industry clusters, by offering competitive business services and other resources.


Printful is an on-demand printing and warehousing company that helps people turn their ideas into brands. The company fulfills and ships custom clothing, accessories, and home & living items for online businesses. The Printful team is currently made up of 1,600+ people around the world.