Recent Advancements in Medical Technology
Over the past two decades we've seen quite the revolution in terms of medical devices and manufacturing, but perhaps the most interesting part is actually the technology driving the healthcare industry today. Considering that just one hundred short years ago a simple cold could mean a death sentence, the advances from just the last decade are almost unfathomable.
From targeted cancer cell therapies to mapping the human genome, discovering adult cells could be converted back to adult cells, and everything in between, there are incredible breakthroughs happening across the industry. Let's take a look at some of the technology to emerge more recently:
Nanotechnology – A Microscopic Cure
Nanotechnology refers to the use of nanoparticles in curing or treating certain diseases by targeting specific cells. For example, scientists have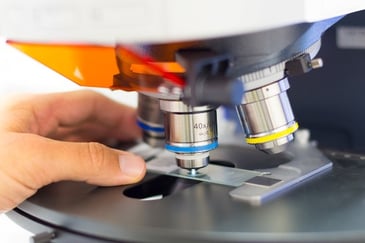 developed particles which are specifically attracted to certain types of cancer cells. These nanoparticles deliver chemotherapy drugs directly to cancer cells, treating the disease while minimizing the damage to surrounding healthy cells. Similarly, researchers have found a way to send nanoparticles through the arteries to dissolve blood clots, while MIT is working on a way to use them to deliver vaccines.
Biotechnology & Bioelectronic Medicine
Genetic engineering is the foundation of biotechnology, and involves cutting out a specific gene from a DNA sequence and inserting it into a carrier to induce reproduction of a specific protein for therapeutic use. This is used to resolve genetic mutations that prevent individuals from producing specific proteins by treating viruses, and it's also the process used to manufacture antibiotics.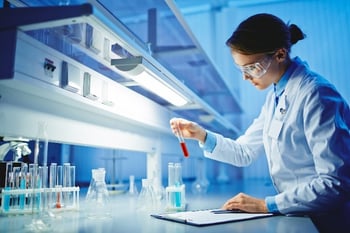 Boston Scientific's local Valencia campus is working on bioelectronic therapies in medicine, which involve implanting a device into the body that sends electrical currents to treat chronic disease, like their Spinal Cord Simulator System for chronic pain. Another local company, Advanced Bionics, developed the very first waterproof cochlear implant, which enables individuals to hear by using electrical stimulation. Allen Meacham, VP of US Neuromodulation at Boston Scientific said, "We believe that as the medical field evolves you'll be able to see more diseases treated electrically, rather than with pharmaceuticals. In the Santa Clarita Valley there are dozens and dozens of small medical device companies that are trying to figure out the next big thing."
While these are just a couple of the interesting developments in medical technology over the past few years, they show promise for treating disease that we have long fought against, like Parkinson's and Alzheimer's, and autoimmune diseases like Rheumatoid Arthritis and Crohn's.
Read more about Bio-science Medical Device Companies in Santa Clarita.
If you're ready to take your advanced manufacturing business to the next level and join some of the top medical companies in the industry, we've compiled the top resources for growing here in California. Learn more about:
5 Top Challenges in Manufacturing (and how they can become opportunities)
California Resources and Incentives (to help manufacturing companies succeed)
6 Key Factors to Consider when Selecting the Right Location (that suits your short-term and long-term needs)
Download your FREE copy of Strategic Methods to Accelerate Your Manufacturing Business in California TODAY!
The Santa Clarita Valley Economic Development Corporation (SCVEDC) is a unique private / public partnership representing the united effort of regional industry and government leaders. The SCVEDC utilizes an integrated approach to attracting, retaining and expanding a diversity of businesses in the Santa Clarita Valley, especially those in key industry clusters, by offering competitive business services and other resources.