Santa Clarita ranks top 10 in safety, as well as the 4th most ambitious and business ready city in the nation.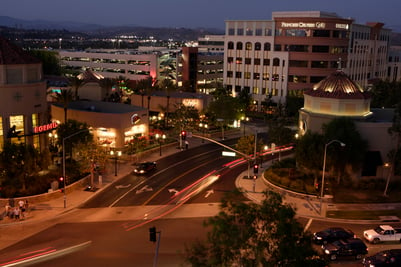 Santa Clarita has recently been recognized as being one of the safest cities of its size in the country, and for being one of the most business ready. While it may not seem obvious at first, these two endorsements go hand in hand. They result from deliberate efforts to grow the number and quality of jobs in the Santa Clarita Valley in order to provide great opportunities for residents.
Working locally results in our safety ranking, according to law enforcement experts. Our LA County Sherriff Captain Justin Diez summed it up the best, saying "…what we have here is very unique and that is simple, an overwhelming amount of our employees live in Santa Clarita, and because of that they truly, truly care about our success. When you work and live in the same place, it is that extra spark that makes a difference." That Santa Clarita "spark" is what makes so many people want to move here to grow their families. Thanks to Diez and our diligent Sherriff's Department, we consistently rank as one of the top 10 safest cities in the nation to live in, recently placing 8th due to low crime rates. Our award-winning region is a family-friendly community with extensive recreational amenities, high quality of life, and an unrivaled aesthetic value. And we are still expanding! Unlike other areas of LA County, SCV has the capacity to build and grow your family as well as your business.
Ranking 4th this year in Verizon Business's nationwide study of the most ambitious and business savvy cities was gratifying, but unsurprising given the amount of dedication and resources this region puts into the success of its employers as well as the employees that live and work here. Our valley continues to be the ideal place for companies to do business, with great access to state of the art facilities, workforce and markets. To keep pace with an ever-changing business climate, we must plan, be proactive and actively invest in our future. The results create local job and career opportunities for residents.
When you love where you live, why would you want to work anywhere else?
The Santa Clarita Valley Economic Development Corporation (SCVEDC) is a unique private / public partnership representing the united effort of regional industry and government leaders. The SCVEDC utilizes an integrated approach to attracting, retaining and expanding a diversity of businesses in the Santa Clarita Valley, especially those in key industry clusters, by offering competitive business services and other resources.