Santa Clarita Named a Best City to Start a Family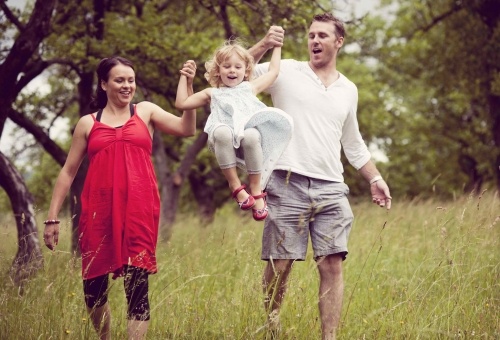 Santa Clarita was recently named 27th out of 350 Best Places to Start a Family by LendEDU. Their unique scoring system ranked cities by the quality of public education, cost of first home, crime and safety rates, and percentage of young families. This honor is added to a long list of accolades the city has received including Best Places to Live in California, Best Places to Retire, and Most Business-Friendly City in Los Angeles County.
With nearly two-thirds of our elementary schools having been named a California Distinguished School at least once, and several being National Blue Ribbon Schools, it is easy to see why families choose the Santa Clarita Valley as their home. Additionally, Santa Clarita Valley's elementary schools are widely known for their high academic performance index (API) scores, passionate teachers and high level of interaction within the community.
Encompassing six junior high schools and ten high schools, the William S. Hart High School District is excellent as well. Importantly, more than 90% of Hart District graduates go on to post-secondary education, enrolling in a four-year college or university or a two-year community college, including career technical programs.
As one of Southern California's premier places to live, the Santa Clarita Valley offers a distinctive blend of rural, suburban and urban environments available across the region. Potential residents have the benefit of a traditionally strong housing stock and an impressive array of amenities, such as schools, parks, shopping centers and open space. So, whether it's a single family home on acreage in Canyon Country or an apartment just steps away from the Valencia Town Center, families have numerous options from which to choose.
Santa Clarita prides itself on being a safe and healthy community in which to live as well. The area's excellent medical facilities and healthcare professionals, along with a team of emergency responders and public safety officials, are all committed to ensuring the well-being of residents and visitors. Santa Clarita consistently ranks as one of the safest places to live!
Our great schools, affordable and diverse housing, and focus on health and safety make Santa Clarita a great choice for families. Our fantastic location (just 30 miles north of Downtown Los Angeles), beautiful oak-studded open space, community spirit, great weather and small-town feel are more reasons many families choose to call this valley home.
The Santa Clarita Valley Economic Development Corporation (SCVEDC) is a unique private / public partnership representing the united effort of regional industry and government leaders. The SCVEDC utilizes an integrated approach to attracting, retaining and expanding a diversity of businesses in the Santa Clarita Valley, especially those in key industry clusters, by offering competitive business services and other resources.