SCV Businesses Pursue CARES Act/COVID 3.5 Funding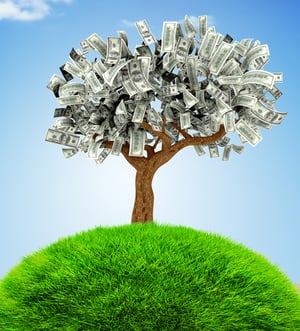 With the new $484 billion coronavirus stimulus bill signed by the President today, hope is renewed for SCV businesses to obtain COVID-19 financial relief. The new bill brings $310 billion to replenish the Paycheck Protection Program (PPP), with additional guarantees that a portion of the funds must be granted by smaller lenders that cater to truly small, local businesses. At least $60 billion must be granted for PPP by small banks, community financial institutions, and credit unions.
SBA and U.S. Treasury issued a joint statement today that the SBA "will resume accepting PPP loan applications on Monday, April 27 at 10:30 AM EDT from approved lenders on behalf of any eligible borrower."
The bill also brings another $60 billion to the SBA's Economic Injury Disaster Loan program (EIDL) which includes $10,000 billion for the EIDL emergency grant.
As most of you know, EIDL provides access to low interest loans through SBA, including up to $10,000 in more immediate grant funding. PPP provides a loan specifically used for payroll, mortgage interest, rent and utilities payments over the 8-week period after getting the loan. Businesses can request forgiveness of the PPP loan under certain conditions – most notably that headcounts are maintained and at least 75% of the loan is used for payroll.
SCVEDC, in collaboration with SCV Chamber and College of the Canyons, recently conducted a survey of SCV business to learn about emergency loan application efforts and outcomes. We received more than 230 responses, with these key results:
88% of respondents had applied for one or both loans
55% applied for EIDL
Only 9% received the EIDL emergency advance
Only 5% received complete EIDL funding
83% of respondents applied for PPP
While 33% received notice of approval, only 10% have received funds
Most of these were businesses under 25 employees, and almost a third were micro businesses under 5 employees. PPP applicants were seeking modest amounts of money with 43% asking for $50,000 or less, and 30% asking for $25,000 or less.
We would encourage applicants to contact your banks now to make sure they will accept PPP loan applications or have them in their queue, and we will provide updates on our Coronavirus Resource page on local financial institutions expanding access to PPP with the today's passage of the bill.
While Los Angeles County's stay at home order was first issued on March 19, first set to end set on April 19 then extended May 15, California's order has no set end date. Governor Gavin Newsom said he will coordinate with the governors of Oregon and Washington to reopen the economy once six benchmarks have been reached.
The Santa Clarita Valley Economic Development Corporation (SCVEDC) is a unique private / public partnership representing the united effort of regional industry and government leaders. The SCVEDC utilizes an integrated approach to attracting, retaining and expanding a diversity of businesses in the Santa Clarita Valley, especially those in key industry clusters, by offering competitive business services and other resources.