SCV Companies Making an Impact on Their Employees, Community, and Environment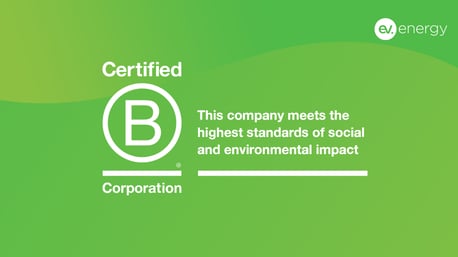 Many people want to partner with, work for, buy from, and invest in companies they believe in. Two Santa Clarita Valley companies have become B Corporations demonstrating commitment to their employees, community, and the environment.
B Corporations are for-profit companies, certified by a nonprofit called B Lab. In order to earn the certification, companies must achieve a 80/200 score on B Lab's assessment, which is split into four parts – Governance, Workers, Community, and Environment.
B Corporation Certification balances purpose and profit and is the most influential way to demonstrate credibility, trust, and value in a company. B Corp Certification is the only certification that measures a company's entire social and environmental performance. The assessment that is completed to become a B Corp evaluates how your company's operations and business model impact your workers, community, environment, and customers. These companies are held accountable and are transparent within all areas of their organization; from overall employee benefits, to charitable giving, to their supply chains and manufacturing process, to their carbon footprint.
Currently there are more than 3,979 Certified B Corporations, within 150 industries, over 74 countries. The Santa Clarita Valley is home to two of these B Corp Certified Businesses – Neotech Products, LLC and AMS Fulfillment.
These two corporations implemented the B Corp Certification values into their business and passed the rigorous assessment and evaluation. The certification is based on a point system allocated across different key areas. Because these are for-profit companies, they need to not only maximize returns to the shareholders, but provide benefits to their community and workforce as a B Corp when governing their business. B Corp Certification proves a business is meeting the highest standards of verified performance.
Neotech Products is a medical device manufacturer for medically fragile neonates and children – a global leader for disposable products primarily in prenatal intensive care and pediatrics. The team at Neotech takes a new device at conception, engineers it, manufactures it, develops it, tests it, and then sells it.
Craig McCrary, President of Neotech, stated Neotech's catch phrase is "Making a difference, to the nurses, to the parents, and to the children." Craig explained that when he and his team learned about being a B Corp, they were surprised that their company was already acting as one before they even knew what it was. Neotech had been implementing charitable initiatives, using tree-free paper to reduce waste, and serving different types of communities, such as underserved patient population and local county hospitals. Neotech and its team embrace the vision and culture the B Corp Certification brings to the company. The employees feel apart of a valuable initiative and know they are doing the right thing for their colleagues, the environment, and their community.
AMS Fulfillment is a multi-channel, high-volume shipping and scalability 3rd party fulfillment services company. They currently serve over 80 clients across a wide spectrum of industries.
Tony Shepherd, CFO of AMS Fulfillment and Green Team Lead Representative stated, "Businesses that are doing good and using business as a force of good are under the flag of a B Corp Certification." Tony explained that the owners of AMS Fulfillment founded the business on B Corp principles – being socially responsible, doing good by the local community, and doing good by the workforce. AMS recently went through the B Corp re-certification process. Each year B Corp Companies need to be re-certified, in turn, AMS drafted employees to help maintain the B Corp standards. They become influencers for the company's environmental objectives and sustainability. AMS also helps their clients, steering them to become more socially and environmentally responsible.
According to the Certified B Corporation website, society's most challenging problem cannot be solved by government and nonprofits alone. By harnessing the power of business, B Corps use their profits and growth as a means to a greater end: positive impact for their employees, communities, and environments.
CLICK HERE to listen to the full conversation between Craig McCrary of Neotech Products and Tony Shepherd of AMS Fulfillment via our podcast station.
The Santa Clarita Valley Economic Development Corporation (SCVEDC) is a unique private / public partnership representing the united effort of regional industry and government leaders. The SCVEDC utilizes an integrated approach to attracting, retaining and expanding a diversity of businesses in the Santa Clarita Valley, especially those in key industry clusters, by offering competitive business services and other resources.