SCV Means Business – AMS Fulfillment and Princess Cruises
The Santa Clarita Valley is home to businesses across a number of diverse industries, many of which chose this location to address a few common needs that arise for any growing company. Two such companies, AMS Fulfillment and Princess Cruises, chose the SCV because they found the resources they needed to thrive in this area that weren't available elsewhere. In October, SCVEDC President Holly Schroeder sat down with leaders from both companies to discuss what makes SCV a great location for business.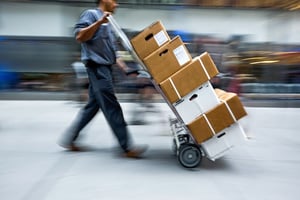 AMS Fulfillment is a multichannel fulfillment company that originally began packaging DVD multipacks and eventually evolved to work with numerous clients providing fulfillment services, including Amazon and eCommerce businesses across the country.
One of the greatest challenges they've faced is the growing expectation of instant turnaround and two-day shipping thanks to the explosion of Amazon Prime services. Ultimately, according to CEO Ken Wiseman, this led them to pursue new relationships and multiple locations with other facilities to establish fast shipping practices and divide the volume across the country.
Above all, however, they've learned that investing in their employees is the long-term secret to success. Aside from the amount of space that they found in SCV – they house about 20 football fields worth of stuff – they have reaped the rewards of the available workforce. Many of their jobs are either entry level or reentry, and this allows many people to enter the ladder from the bottom and work their way up.
They've even collaborated with College of the Canyons to create a training center for employees, which has become the first federally-funded logistics apprentice program in the country. The workforce development team in SCV helped them become not just a social enterprise, but a B Corporation which essentially means that greatness isn't measured by profits alone, but through interaction with the community and environment as well as a culture shift towards an inclusive and sustainable economy.
Likewise, Princess Cruises found a home in SCV when they decided to move their headquarters from its original location in Century City. As one of the largest cruise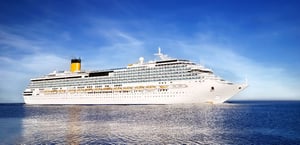 lines worldwide, President Jan Swartz says that the greatest challenge they faced as an international company was the need for a diverse workforce that wasn't being met in the small Beverly Hills community.
Locating their corporate headquarters in SCV actually helped them find the talent with the necessary experience and backgrounds they were looking for. As a bonus, Princess employees found that the area was very family-friendly with a high quality of life compared to more urban areas.
Want to hear more from these companies and others around the SCV? Check out our podcast, SCV Means Business, to get the full interviews.
The Santa Clarita Valley Economic Development Corporation (SCVEDC) is a unique private / public partnership representing the united effort of regional industry and government leaders. The SCVEDC utilizes an integrated approach to attracting, retaining and expanding a diversity of businesses in the Santa Clarita Valley, especially those in key industry clusters, by offering competitive business services and other resources.