Welcome Vallarta and it's corporate employees to the Santa Clarita Valley!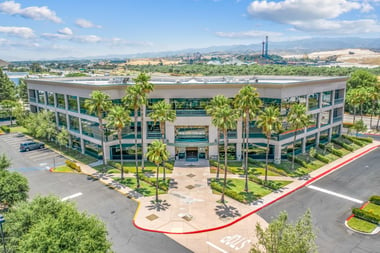 SANTA CLARITA VALLEY, CA – The Santa Clarita Valley Economic Development Corporation (SCVEDC) announced today that California-based Vallarta Supermarkets will relocate its corporate headquarters to the Santa Clarita Valley (SCV) in late 2023. Vallarta Supermarkets has purchased a three-building campus at 28470 - 28490 Avenue Stanford in Santa Clarita. The three buildings that make up the "Valencia Corporate Plaza" encompass 195,387 square-feet of office space. This campus is bordered by Advanced Bionics (HQ), Donaldson, Southern California Edison, and several other small businesses and manufacturers in the Valencia Industrial Center.
Previously based in in Sylmar, Vallarta will add approximately 220 jobs to the Santa Clarita Valley economy. These jobs are anticipated to generate approximately $100 million in annual economic output, including $750,000 in local (City and County) annual tax revenue.

"We are pleased to welcome Vallarta to the SCV business community. Vallarta Supermarkets joins other
leading companies whose headquarters are based in the SCV, including Sunkist, Princess Cruises, and
Logix Federal Credit Union, "said Holly Schroeder, President & CEO of SCVEDC.
Vallarta Supermarkets has over 50 locations throughout California, 2 of which are in the Santa Clarita
Valley, making it one of the largest Latino-owned supermarket chains in the state. "The Santa Clarita Valley is a prime location for Vallarta to execute its growth plans. The business-friendly nature of the community will contribute to our continued success," said Andrew Lewis, Vice President of Marketing for Vallarta Supermarkets.

The property transaction was arranged by Cesar Gonzales of Equity Union Commercial, representing
Vallarta Supermarkets, with Craig Peters and Richard Ramirez of CBRE, representing the seller. SCVEDC is excited to award this acquisition our "Transaction of the Year" alongside the Power Brokers of 2022! Click the link below to read more about this year's winners.
# # #

ABOUT VALLARTA SUPERMARKETS: Founded in 1985, Vallarta Supermarkets is a full-service independent
grocery chain with 52 locations throughout California. Vallarta Supermarkets, known as the home of the
Original Carne Asada™, is recognized for having fresh produce, quality meats, exquisite pastries, and
specialty items from Latin America and other parts of the world. Visit www.vallartasupermarkets.com for
additional information.
The Santa Clarita Valley Economic Development Corporation (SCVEDC) is a unique private / public partnership representing the united effort of regional industry and government leaders. The SCVEDC utilizes an integrated approach to attracting, retaining and expanding a diversity of businesses in the Santa Clarita Valley, especially those in key industry clusters, by offering competitive business services and other resources.