SCVEDC BOD Members and CEO Named to Valley 200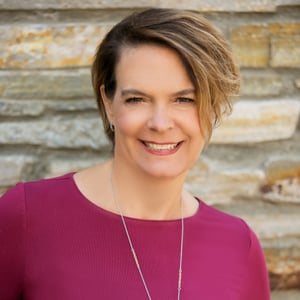 Several members of the Santa Clarita Valley Economic Development Corporation's Board of Directors have been named to the San Fernando Valley Business Journal's Valley 200 list announced on July 20. Holly Schroeder, President & CEO of SCVEDC has also been recognized as a Valley 200 Icon of Influence, along with SCV business owner Cheri Fleming, CEO of Acura of Valencia and SCVEDC Board Member Tamara Gurney, President of Mission Valley Bank.
"[The Valley 200 list] is 200 people we consider the most influential in the Valley area," writes Charles Crumpley, SFVBJ publisher and editor, in the July 20, 2020 edition of the weekly business publication. "Some are driven business owners or operators. Others are at the helm of organizations that strive to make our community a better place. A few are top educators. Many are professionals. But all are engaged and active. They are the most influential people in our community."
Also included on the list are SCVEDC Board Members Calvin Hedman, CPA/President of Hedman Partners, Roger Seaver, CEO of Henry Mayo, Mitzi Like, CEO of LBW Insurance and Financial Services, Todd Stevens, President & CEO of CRC, John Shaffery, Partner of Pool, Shaffery, & Koegle, LLP, and Dr. Dianne Van Hook, Chancellor of College of the Canyons.
"It is an absolute honor to be recognized as a Valley 200 Icon of Influence and in such esteemed company. We are also thrilled that so many of SCVEDC's dedicated Board Members have been recognized on the list for their leadership and service in the Santa Clarita Valley," said Holly Schroeder.
The Santa Clarita Valley Economic Development Corporation is a unique private / public partnership representing the united effort of regional industry and government leaders. The SCVEDC utilizes an integrated approach to attracting, retaining and expanding a diversity of businesses in the Santa Clarita Valley, especially those in key industry clusters, by offering competitive business services and other resources. 661.288.4400 | scvedc@scvedc.org