SCVEDC to Join TeamCalifornia at MD&M West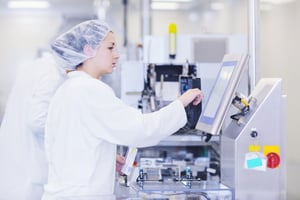 Next month the Santa Clarita Valley Economic Development Corporation will join TeamCalifornia as exhibitors at Medical Design & Manufacturing (MD&M) West, the world's largest medical design and manufacturing event on February 11-13, 2020. This expo provides professionals in the industry the ability to network, swap ideas, find inspiration, overcome challenges, and source products so they can continue to develop the latest and greatest medical devices.

MD&M West, now in its 35th year, is where engineers and executives from across the globe converge before going on to change the lives of patients. In addition to the three-day conference covering medtech, 3D printing, and smart manufacturing, the event offers the opportunity to meet suppliers and experts leading the charge to disrupt healthcare.


By 2025 the global medical device manufacturing market is expected to exceed $600 billion, driven by the aging population, increasing prevalence of chronic diseases, advancements in technology, and other factors. The Santa Clarita Valley has a strong medical device coalition, with companies like Advanced Bionics, Alfred Mann Foundation, SetPoint, Boston Scientific Modulation, and Avita Medical. Our advanced workforce, high quality of life and strong training infrastructure are just a few of factors that make the SCV a productive location for firms.
Come find us at MD&M in the TeamCalifornia booth to discuss the many advantages of locating your medical device company in the Santa Clarita Valley. Use the discount code SPECIAL for a free expo pass and a 20% discount on the conference. Hope to see you there!

The Santa Clarita Valley Economic Development Corporation (SCVEDC) is a unique private / public partnership representing the united effort of regional industry and government leaders. The SCVEDC utilizes an integrated approach to attracting, retaining and expanding a diversity of businesses in the Santa Clarita Valley, especially those in key industry clusters, by offering competitive business services and other resources.