Spotlight: Leading Med Tech Companies that Call SCV Home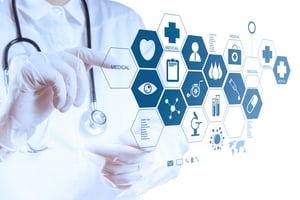 The Santa Clarita Valley (SCV) is home to a growing cluster of medical device and bioscience companies that are leading the way in the discovery and engineering of noteworthy advancements in the field. Alfred Mann made the SCV the headquarters of several cutting-edge companies, housing many of them in the Southern California Innovation Park (formerly Mann Biomedical Park) and nearby industrial centers. SCV's high quality of life, strong training infrastructure and talented workforce are just a few factors that make our region an ideal location for medical device and bioscience companies. Let's take a look at just a few medical device and biotech companies that call SCV home.
SCV medical device company Advanced Bionics was founded in 1993 by Alfred Mann who was intrigued by the notion of "helping deaf people hear." Advanced Bionics is now a global leader in developing the most advanced cochlear implant systems in the world, including the first waterproof cochlear implant.


At Boston Scientific Neuromodulation's facility in the Southern California Innovation Park in SCV, they focus on bioelectronic therapies in medicine, which involve implanting a device into the body that sends electrical currents to treat chronic disease, like their Spinal Cord Simulator System for chronic pain.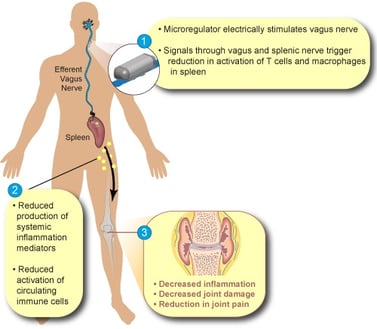 SetPoint Medical is also developing an implantable bioelectronic medicine therapy for chronic inflammatory diseases. Their devices have been shown to reduce pain and inflammation by delivering targeted digital doses to modulate physiological circuits to treat diseases historically treated with drugs, like Rheumatoid Arthritis and Crohn's.


SCV company Bioness has developed an external device to help patients recover hand or leg function due to stroke, Multiple Sclerosis or other central nervous system disorders. To serve the tiniest patients with medical needs, Neotech is a world leader in designing, developing and manufacturing medical products for premature infants and other medically fragile individuals.


Another innovative company called Nusano recently located in SCV from the Westside of Los Angeles. Their team of highly skilled engineers are creating technologies that will enable individualized cancer treatments. AVITA, who relocated to SCV from the San Fernando Valley in 2016, is a global regenerative medicine company that provides a novel approach to skin regeneration derived from the healing properties of a patient's own skin. While currently approved to treat burn victims, AVITA's proprietary technology has evidence for additional skin applications beyond treating burns, such as chronic and traumatic wounds, scar revision, and vitiligo.


I am astounded at the inventive ways these companies are making huge impacts to the medical field and patients' lives. While I've only called out a few companies that are designing these life-changing technologies, there are dozens more small medical device and biotech companies in the Santa Clarita Valley that are trying to figure out the next big thing. We are proud that they have chosen to call SCV home and look forward to hearing more about their successes in the years to come.


For more information about the cutting-edge companies making a difference in the Santa Clarita Valley, check out our podcast SCV Means Business at www.scvedc.org/podcast.


As a unique private / public partnership representing the united effort of regional industry and government leaders, the Santa Clarita Valley Economic Development Corporation (SCVEDC) adopts an integrated approach to attracting, retaining and expanding a diversity of businesses. Our overarching goal is to support the creation of high-paying jobs for our educated workforce, stimulate economic activity that grows the regional tax base, and strategically position the Santa Clarita Valley and its businesses to better compete in the global economy. For more information, visit www.scvedc.org.