Summer's last hurrah before it's back to school in the Santa Clarita Valley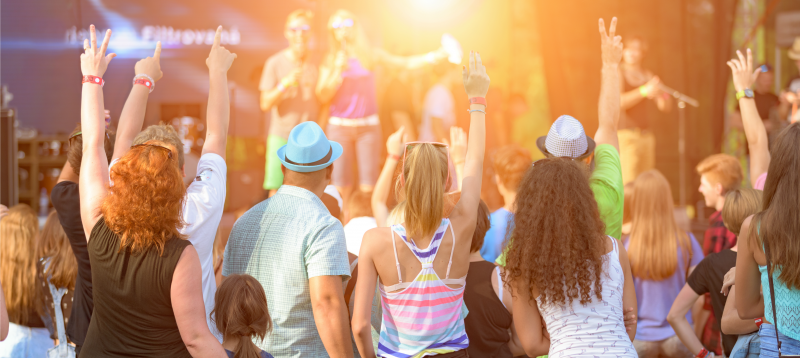 As August approaches, you can hear the sighs of relief from parents as summer vacation draws to a close and school gets back in session. Here's a summary of those all-important first day of school dates for Santa Clarita:
Acton/Agua Dulce Unified School District – August 28th
Castaic Union School District – August 10th
Newhall School District – August 17th
Saugus Union School District – August 10th
Sulphur Springs School District – August 14th
William S. Hart Union High School District – August 10th
--
The Master's University – August 28th
College of the Canyons – August 21st
California Institute of the Arts – September 11th
But before moving onto this phase of the year, celebrate the summer and family at one of the many SCV events that help make the Santa Clarita Valley a great place for family and entertainment!
This month's JAM Session and Concert theme is Caribbean Dance – you can play an instrument, dance to beat, or just soak up the music. Integrating live dance instruction from professional instructors with live band performances, this event is centered around music and movement, with participation very much encouraged! Get your island beat on August 3rd, starting at 7.00pm at the Old Town Newhall Library Patio Area with Betty Rox leading the way to the live music of Detour Posse.
If cars are your family's passion, August in Santa Clarita delivers with Revved Up – European Cars and Bikes on August 10th at Main Street in Old Town Newhall and the Route 66 Classic Car Show with live music on August 12th at the Route 66 Classic Grill. And the Route 66 Classic Car Show is a fundraiser for the SCV Safe Rides program, which has been serving SCV youth for 30 years!
Or enjoy Shakespeare in the Park, featuring William Shakespeare's Othello with performances at 8pm on August 11th, 12th and 13th at Rivendale Park and Open Space/Towsley Canyon.
Bring your lawn chairs or blankets and dinner, and settle in for the Summer Movies 'n the Park at William S. Hart Park. Beginning at dusk on alternating Fridays, the end-of-summer offerings include "The Power Rangers" on July 28th and "Beauty and the Beast" on August 18th.
Take a Twilight Hike at the Placerita Canyon Nature Center. Offered on the 3rd Saturday of each month at 7pm on Saturdays, the August hike on the 19th >promises to be intriguingly dark – it's just two days before the new moon! If you prefer the sunshine, explore the Family Nature Hike and Native Live Animal Show on Saturday, August 26th from 11am to 2pm. And if someone in your family needs a topic for a history project, check out Placerita Canyon Presents: Tataviam: Myths and Mysteries, exploring the Portola expedition's encounter with the Tataviam Indians in Santa Clarita 248 years ago on Sunday, August 20th at 2pm.
If live music is your event of choice, Central Park's Concerts in the Park has some great options in August, with Savor, a Santa Tribute on August 5th, The PettyBreakers, a Tom Petty Tribute act on August 12th, and The Sun Kings celebrating the Beatles on August 26th. Or head over to the LA Summerfest Bluesfest on Saturday, August 5th, a celebration of International Blues Music Day. This year they've added a Guitar Slinger Competition!
A family outing for dinner and a movie is always a welcome option when the temperature hits triple digits - you can check out a great movie in air-conditioned comfort at the Edwards Valencia 12 & IMAX or the Edwards Canyon Country 10.
Come help the City of Santa Clarita celebrate its 30th anniversary! During August, The MAIN will be hosting a visual art exhibit showcasing images of Santa Clarita as well as artwork reinterpreting or inspired by the City Seal. And on August 17th residents are invited to attend a free 1980's inspired art reception, with entertainment, an interactive art installation, light appetizers and a chance to meet the artists.
Send off summer in SCV style! These are just a sampling of the many options that comprise and support the Santa Clarita lifestyle – you can see why both businesses and their teams love it here! If you have questions, contact the SCVEDC – our business services team provides information and research supporting businesses in the Santa Clarita Valley, along with coordinating networking opportunities with your peers.
The Santa Clarita Valley Economic Development Corporation (SCVEDC) is a unique private / public partnership representing the united effort of regional industry and government leaders. The SCVEDC utilizes an integrated approach to attracting, retaining and expanding a diversity of businesses in the Santa Clarita Valley, especially those in key industry clusters, by offering competitive business services and other resources.