The IoT in Aerospace and Defense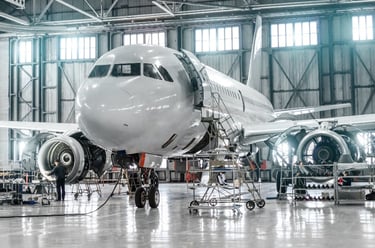 With the massive amount of data processing and storage required for the daily operations of Aerospace and Defense companies, automation has become not just a novelty, but a necessity. As we've discussed before, the Internet of Things (IoT) has drastically altered the way many manufacturing companies operate by streamlining production and increasing data collection and analysis.
The A&D sector is catching up, spending an estimated $91.5 billion this year on IoT investment alone predicted to double in the next five years with the majority coming from North America. Use of IoT operations increases overall efficiency, safety, and control of flights as a result of increased sensors and insights. In turn, these lead to improved maintenance as performance data can be analyzed in real-time. Ground crews and engineers can diagnose issues quicker and reduce downtime and, therefore, costs.
Sensors are also increasing flight safety and decreasing costs by sending real-time data to predictive AI integrations. For example, this might lead to adjusted thrust levels based on demand, saving 10-15% in fuel while reducing emissions. Similarly, IoT developments in the manufacturing industry have created lower costs in terms of materials which carries over into cost savings for A&D companies, making it a no-brainer for them to continue investing in IoT despite the high barrier to entry in terms of initial investment.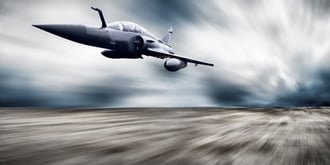 A&D companies are working with tech providers to turn IoT usage into a standardized operation, so these sensors and subsequent analytics can better manage unplanned events. By creating a system that provides insights into current operations in addition to availability of resources and parts/tools, downtime can be minimized through preventative maintenance and near real-time planning to solve mechanical issues.
On the defense side specifically, satellite communication, ISR, and GPS can improve situational awareness on the battlefield. Improved reporting also allows facilities to notify medical teams automatically based on a soldier's health conditions. They also benefit from predictive maintenance, with sensors that can pinpoint how long a piece of equipment may last and when a replacement or repair is either needed or available.
Are you ready to find out why some of the top Aerospace and Defense companies decided to call the Santa Clarita Valley home? Check out our A&D Industry Coalition benefits:
Or visit our Aerospace and Defense page to learn more general info.
The Santa Clarita Valley Economic Development Corporation (SCVEDC) is a unique private / public partnership representing the united effort of regional industry and government leaders. The SCVEDC utilizes an integrated approach to attracting, retaining and expanding a diversity of businesses in the Santa Clarita Valley, especially those in key industry clusters, by offering competitive business services and other resources.