Trust and Transparency: The Future of Innovation
In a world where technology evolves on an almost daily basis and it can be challenging to decipher between what is real and what isn't, the growing demand for transparency is greater than ever. For companies whose main business is technology, it is becoming more evident that the only way to fuel future success is to build trust with consumers through open communication and information sharing.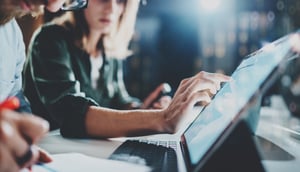 Acknowledging Lingering Trust Issues
Trust has long been an issue in the tech industry, pretty much since the inception of the internet, and has remained at the forefront of our minds. Interestingly enough, the industry is more secure than ever with the competition and saturation of the market forcing companies to be more secure than the rest. Part of the issue is a greater understanding of technology and a constant media presence that shine a light on issues we otherwise wouldn't notice.
So how does a company build back that trust?
Transparency is King
How often do you talk to Siri, Alexa, or Google and think about whether your voice is being recorded? Microphones, cameras, and being constantly connected have become the new normal to an extent where many don't even question their presence or future implications. But with growing concerns over privacy and information in recent years, consumers are starting to demand that businesses openly share how data is collected and used.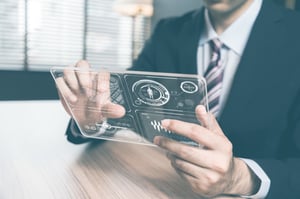 The biggest way to differentiate your company from others is to be transparent in your operations in a way that is comfortable and authentic to your business. Alit Wine sells their product directly to consumers detailing exactly how much each step of the winemaking process costs. Social media publishing platform Buffer published all employee salaries and company emails, leading to a massive increase in the number of total applicants who felt like they could trust the company and streamlined communication.
These companies are still in the minority, however, and it remains to be seen whether these ideas could potentially build back that trust for a larger company. Ideally these tech giants will have to face the major question whether owning consumer data now outweighs the benefits of having long-term public trust.
Yes, economic development can be tricky. That's why curating it is so valuable, and why it's worth your time to, at least occasionally, pay attention to how your community is growing and the industries that are taking root there. If you'd like more information about the types of industries that thrive in the Santa Clarita Valley, download our Economic Outlook Report.
The Santa Clarita Valley Economic Development Corporation (SCVEDC) is a unique private / public partnership representing the united effort of regional industry and government leaders. The SCVEDC utilizes an integrated approach to attracting, retaining and expanding a diversity of businesses in the Santa Clarita Valley, especially those in key industry clusters, by offering competitive business services and other resources.