Wayforward Technologies - An Independent Video Game Developer and Publisher in SCV


Are you a gamer, or do you know one? Chances are they're familiar with the characters and games developed by this Santa Clarita Valley company.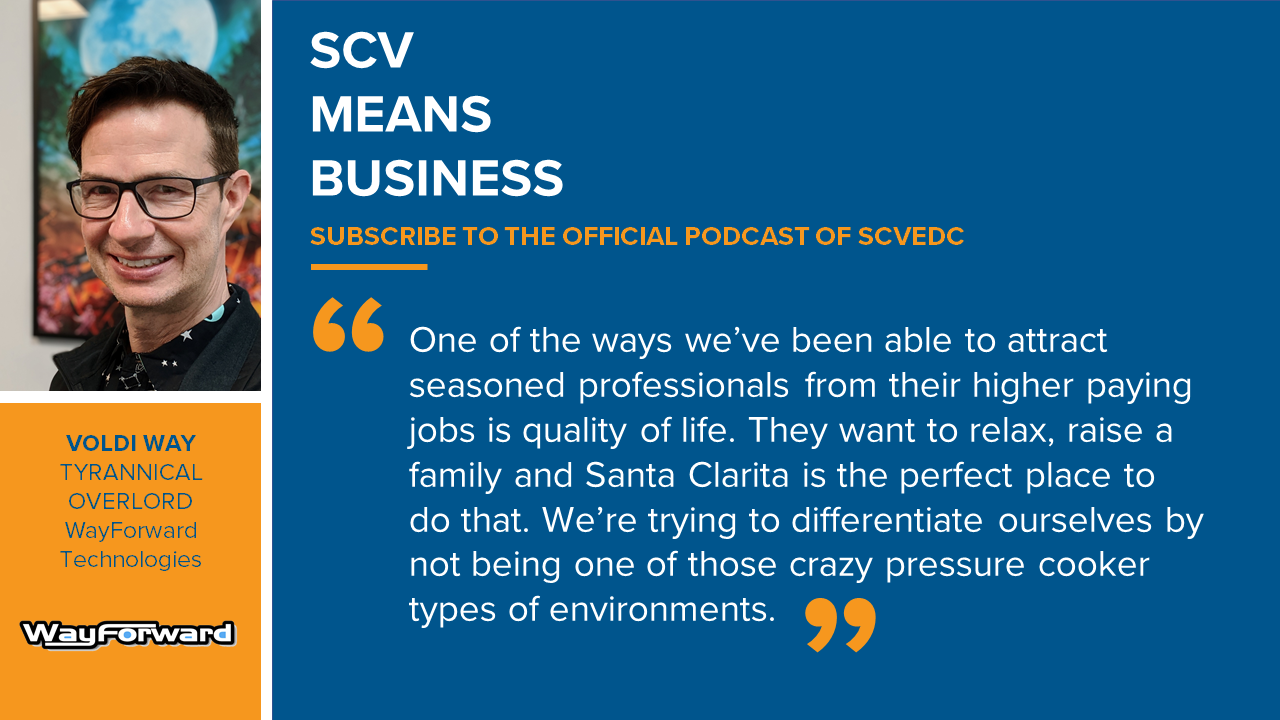 GUEST: Voldi Way, Tyrannical Overlord at WayForward Technologies


Voldi Way, Founder of WayForward Technologies, joins the program to discuss the evolution of the video game industry, and the history of his company. Voldi also discusses the challenges and opportunities that come with scaling a business, and how WayForward manages large teams. He also reveals how they recruit in a tight labor market, and how they create a positive work culture.
SCV Means Business is the official podcast of the Santa Clarita Valley Economic Development Corporation. Tune in as President & CEO Holly Schroeder interviews business leaders and explores the many ways that companies connect and contribute to their community.


SCV Means Business is now streaming anywhere you listen to your podcasts like iTunes, Google Play, Spotify, Stitcher, and right here on our website. Listen and subscribe!


The Santa Clarita Valley Economic Development Corporation (SCVEDC) is a unique private / public partnership representing the united effort of regional industry and government leaders. The SCVEDC utilizes an integrated approach to attracting, retaining and expanding a diversity of businesses in the Santa Clarita Valley, especially those in key industry clusters, by offering competitive business services and other resources.