Why Newhall Ranch is Good for the SCV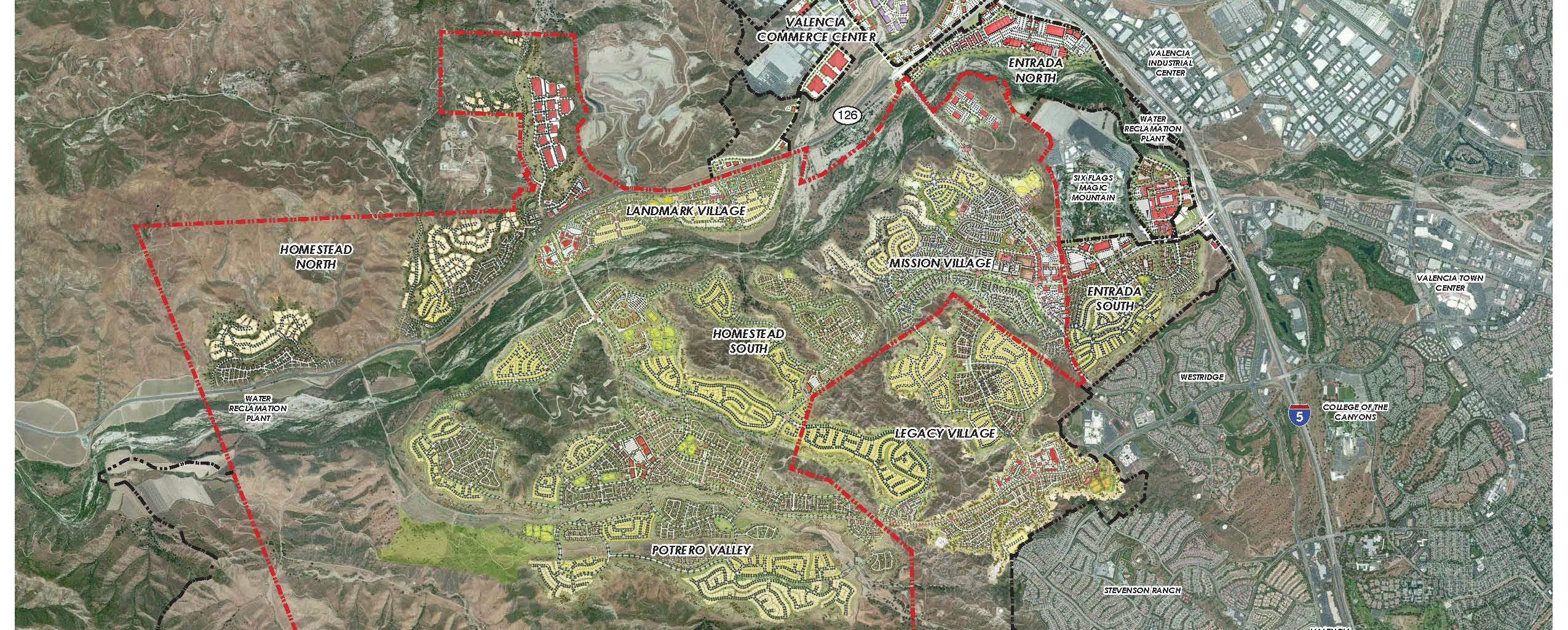 Yesterday, the LA County Board of Supervisors re-approved the first two communities of Newhall Ranch, Mission Village and Landmark Village. This marks a major accomplishment for the project, and creates tremendous economic development opportunities for the Santa Clarita Valley (SCV). This project will be an economic engine for the SCV and is good news for all concerned.
The Newhall Ranch project will create nearly 74,000 permanent jobs within the region. At the Santa Clarita Valley Economic Development Corporation, we are focused on growing the job base here in the SCV. This provides employment opportunities for our residents and diversifies our tax base, which helps us maintain the high quality of life we enjoy here.
This community is being built in the age of information and technology. Because of the Net Zero Newhall initiative, this project creates no increase in greenhouse gas emissions, and will be infused with technology from the ground up. Renewable energy, electric transportation, and other clean tech fields are some of the most exciting growth areas in our economy. Net Zero Newhall will be home not only to the consumers of these technologies, but to the companies that are developing them as well.
Beyond the permanent jobs created by the project, Newhall Ranch will take decades to build, creating over 130,000 jobs in the construction industry in the process. These are jobs for engineers, construction trades, designers, landscapers, and more. While economists call these jobs "temporary," they will provide stable and consistent employment for many workers in these industries, and grow our economy even more.
Lastly, Newhall Ranch will provide necessary housing for LA County. LA County, like most of California, has not produced enough housing to keep up with population growth because we haven't built enough homes in the past two decades. That's population growth that comes from a generation that has grown up and wants to stay and work in California. There will be a variety of types of housing, from apartments and starter homes to places to raise a family, from affordable housing to executive housing. These homes will be equipped with modern amenities and technology, and designed to meet the way we live, however that evolves over the next several decades.
Newhall Ranch will be a vibrant and dynamic asset for our valley, and for all of L.A. County. The possibilities are endless, with fantastic economic opportunities ahead.
The Santa Clarita Valley Economic Development Corporation (SCVEDC) is a unique private / public partnership representing the united effort of regional industry and government leaders. The SCVEDC utilizes an integrated approach to attracting, retaining, and expanding a diversity of businesses in the Santa Clarita Valley, especially those in key industry clusters, by offering competitive business services and other resources.