The world's biggest companies impact our daily lives in a very noticeable way. Odds are you've Googled something today, used your iPhone to check Facebook, or stopped by a Starbucks for a venti nonfat decaf mocha.

Why should you pay attention to the startups when the big guys have got you covered? Do startups even matter anymore?

Apple may have fundamentally changed how we interact with the world, but don't forget that once upon a time it was a startup. So too were Google, Facebook, and Starbucks. Any company that ever grew up to command your attention had to begin somewhere.

So, yes, startups still matter. Even the ones that won't grow to Google proportions can still have a smaller, but meaningful, impact on our world. Here are the reasons why: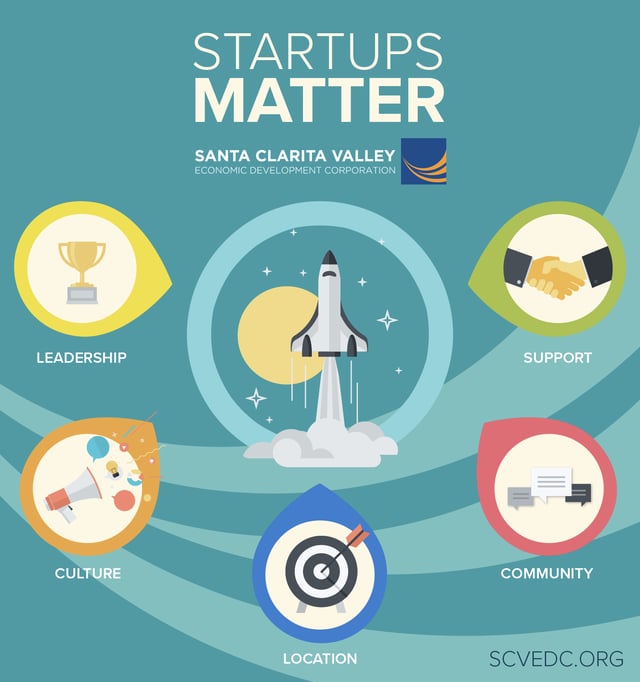 Startups Innovate
The big guys have the business. To survive, let alone compete, startups need to bring something new or better to the table. Uber and Lyft brought ridesharing to the masses. LinkedIn professionalized social networking. Oculus improved virtual reality (and was eventually bought by Facebook).
Startups Drive Job Growth
Since 1977, almost every new job in America has been created by a startup. New jobs bring economic development, and can help grow towns and cities through investment, improving quality of life.

Startups Build Communities
Startups need help to thrive. As we've mentioned before, building a strong startup network is key to an entrepreneur's success.

Startup Communities are filled with valuable information and members pour their experience back into the community. The community can be tapped to find business mentors, best practices, growth strategies, partners, and funding sources. Santa Clarita contains a range of sources to help drive entrepreneurship and innovation to the community including the Business Incubator, Google's Startup Grind Santa Clarita, and Startup Weekend.

Startups Improve Work Culture
There's no question a startup counts on each of its employees in a way that the big guys don't have to. A startup needs to focus on retaining good talent, and so they change the rules of office culture to make a better environment for employees.

Then those employees move on, and expect more from the workplace, and if the big guys want their talent, they have to meet that expectation.

You may not know their names yet, but odds are there are startups right now that are on the cusp of changing your community, and maybe, the world. Get ready to Google them.
Contact us today to get connected to the funding and resources you need to succeed. Your startup community is closer than you think...
Related: The 4 C's of a Strong Startup Culture
The Santa Clarita Valley Economic Development Corporation (SCVEDC)is a unique private / public partnership representing the united effort of regional industry and government leaders. The SCVEDC utilizes an integrated approach to attracting, retaining and expanding a diversity of businesses in the Santa Clarita Valley, especially those in key industry clusters, by offering competitive business services and other resources.