Workplace Education is the Future
With the constantly evolution across multiple industries and even within individual jobs, it's no surprise that learning new skills is becoming both a requirement and expectation. It's no longer enough to "go back to school;" instead, learning has become a continuous process the workforce is expected to integrate into daily operations to keep up with a company's growing needs.
The future generation of the workforce is already at an advantage in that they have grown up in an age where businesses are always finding new ways to interact with consumers, so on a certain level they have experienced the necessity for quick change and evolution of a brand to stay relevant. But for the rest of the population that currently juggles multiple roles with the growing expectations, how can companies encourage them to be agile while still maintaining that all-important work-life balance?
Check out three ways workplace education can be incorporated to encourage your employees to more fully step into their roles and handle changing expectations with greater ease: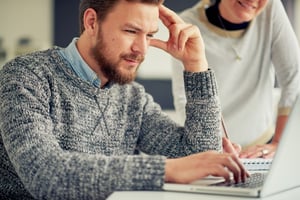 Micro-learning
With the human attention span decreasing rapidly (especially with the ever-increasing capabilities of technology), asking busy employees to dedicate large amounts of their time to furthering their education may actually be counterproductive. Instead, consider providing training and lessons in bite-sized increments that can be completed between tasks or projects. Offering automated videos and other digital content that allow employees to be responsible for their own training encourages them to take charge in other areas of their roles, as well.
Teaching Soft-Skills
The incoming workforce often has incredible knowledge in their area of expertise but lacks the experience with skills that aren't often taught in university programs. Think things like time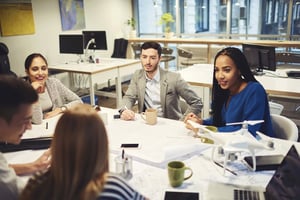 management, problem solving, stress management, and communication, as well as other skills that a computer won't be able to learn or perform well. These skills will help set them up for improvement in other areas of their job role, while empowering them to work cohesively and effectively as part of a bigger team.
Self-Driven Learning for Empowerment
Giving employees the autonomy to learn when it fits into their schedule shows them you trust their ability to handle tasks on their own without micromanaging them. By investing in their growth and development, employees are also encouraged to be more productive and see their employers in a more favorable light. Employees who feel more valued and experience new challenges and opportunities through training and learning are more likely to express satisfaction with their jobs.
Look Local – Community Colleges Offer Job Training Programs
Many community colleges offer employee training for free or low cost if you aren't sure where to get started offering your own training programs. Here in the Santa Clarita Valley we are fortunate enough to have access to career education through College of the Canyons, which also offers customized workforce development training in each of our main industry clusters.
Preparing your employees for the growing needs of your business is an investment in the future. Choosing a location for your company that allows them to thrive both professionally and personally also encourages greater feelings of fulfillment.
Check out why more and more companies are choosing to call the SCV home:
The Santa Clarita Valley Economic Development Corporation (SCVEDC) is a unique private / public partnership representing the united effort of regional industry and government leaders. The SCVEDC utilizes an integrated approach to attracting, retaining and expanding a diversity of businesses in the Santa Clarita Valley, especially those in key industry clusters, by offering competitive business services and other resources.