Current Trends in the Aerospace and Defense Industry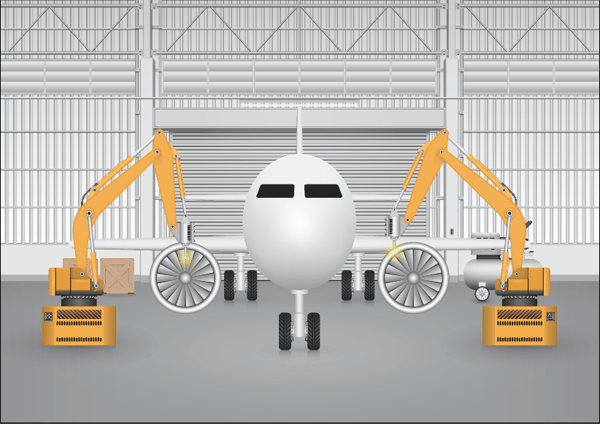 Although modern air travel as we know it has not changed much over the past 50 years or so, the aerospace and defense industry has been quite the opposite. Companies in the sector are proving time and again that they aren't afraid to incorporate new technology and concepts into their products, which are finally beginning to carry over into commercial aircraft as well. Here are four trends to be on the lookout for in the near future:
Intelligent Automation
As many companies adopt the use of IoT and Big Data, it's hardly surprising that A&D is following suit. This includes relying on analytical feedback to identify areas where costs can be cut and program management can be improved, as well as implementing the use of Artificial Intelligence and robots to increase automated processes where possible to improve overall operations.
3D Printed Parts
The increased reliability of additive manufacturing has opened the doors to its use for parts, components, and prototypes in the A&D sector. 3D Printing of these parts makes decentralized production a possibility. This means manufacturing can occur closer to customers and while enjoying greater flexibility, leading to lower overall costs and time as well as greater productivity.
Clean Technology
Expect to see an increase in the demand for cleaner technology across the A&D space over the next year and beyond in alignment with environmental regulation compliance as well as increased production efficiency. Cleaner technology will lead to improved waste management, recycling, cost-saving, and digital products over paper.
Upgraded Commercial Air Travel
As air travel becomes more widely recognized for its importance in the business world, aerospace companies are focusing on upgrading interiors and small business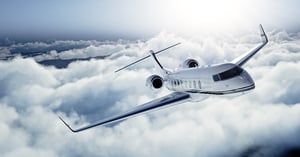 planes. Business class travel accounts for up to 75% of an airline's profits despite being a smaller portion of the total number of travelers.
The convenience of quick access provided by small planes has made them a popular choice among companies. In addition to viewing air travel as an asset to the way modern business is conducted, economy travel is being upgraded with new cup holders, tray tables, literature racks, USB sockets, and more to increase the convenience and comfort of passengers.
If you're ready to take your advanced manufacturing and aerospace business to the next level and join some of the top companies in the industry, we've compiled the top resources for growing here in California. Learn more about:
5 Top Challenges in Manufacturing (and how they can become opportunities)
California Resources and Incentives (to help manufacturing companies succeed)
6 Key Factors to Consider when Selecting the Right Location (that suits your short-term and long-term needs)
Download your FREE copy of Strategic Methods to Accelerate Your Manufacturing Business in California TODAY!
The Santa Clarita Valley Economic Development Corporation (SCVEDC) is a unique private / public partnership representing the united effort of regional industry and government leaders. The SCVEDC utilizes an integrated approach to attracting, retaining and expanding a diversity of businesses in the Santa Clarita Valley, especially those in key industry clusters, by offering competitive business services and other resources.